View all news
Accountant switches track to pursue a PhD at Bristol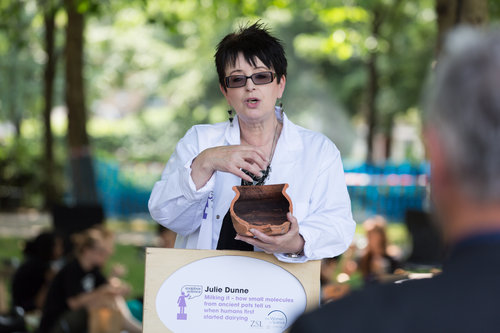 13 October 2017
Now a research associate in the School of Chemistry, Dr Julie Dunne started her career in a completely different field.
Dr Julie Dunne had worked as an accountant before joining the University as a mature student. She was recently featured in an article in Nature, which highlights her career change, and the many different routes into scientific study.
In 2005, at the age of 45, she began evening and weekend classes in science to qualify for an undergraduate degree at Bristol. She then undertook her PhD and is currently studying the chemistry of ancient pottery to determine early eating habits.
Dunne said: "I love what I do. I'd really like to encourage women in particular that it is never too late to pursue a science career."
Further information