View all news
Bristol named best place to live in Britain in 2017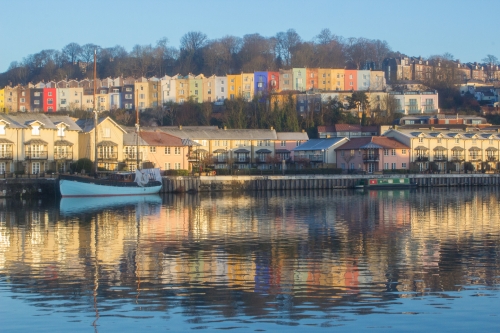 20 March 2017
Bristol has been named the best place to live in Britain by the Sunday Times, which praises the city for being 'cool, classy and supremely creative'.
The annual Sunday Times Best Places to Live Guide, which combines data such as crime rates, house prices and school performance, said Bristol is special due to its extraordinary culture.
Bristol was described as 'a small city that feels like a big city, handily placed for seaside and scenery, but hardly cut off from the rest of the country.'
The entry [registration required] goes on to say: "It's not just the plays at the Bristol Old Vic or the Hippodrome, the exhibitions at the Arnolfini or the gigs at Colston Hall that make it stand out. This is a place where creative individuals seem able to thrive, collaborate and prosper."
The judges also pointed out that Bristol has plenty of 'glamorous, creative, hi-tech and professional' jobs, a brilliant food and drink scene and tons of culture. Famed for Banksy, Brunel and the invention of Ribena, it's a quirky city that attracts people of all ages.
One of the reasons Bristol is so beloved by many is its focus on individuality - there are always new unique stores and eateries popping up and the city is home to the longest stretch of independent shops in the UK.
Sunday Times home editor Helen Davies said: "The city is a worthy winner thanks to its ideal combination of extraordinary culture, impressive schools, buzzing culinary scene, exciting redevelopment and community spirit."
See why our students love Bristol: