View all news
Bristol student to address UN General Assembly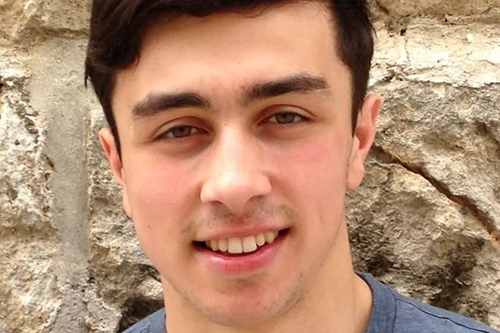 26 June 2017
Third year French and Spanish student Nick Bloom was one of 60 applicants selected to be heard at the United Nations in New York this July.
The 'Many Languages, One World 2017' essay competition aims to promote global citizenship by discussing the role that multilingual ability can play in fostering this. Participants had to write 2000 words in one of the six official languages of the UN – Arabic, Chinese, English, French, Russian or Spanish.
The language used could be neither their mother tongue, nor the medium of instruction in their primary or secondary education. Nick's mother tongue is English, so he chose to write in French. His essay focused on the subject of Linguistic Imperialism, and the dominance and threat of English.
Two panels of judges marked the essays, before an interview stage conducted in participants' target language. The 60 winners represent 27 different countries and 57 universities, while 6,000 people from 170 countries took part in the initial phase of the contest.
At the Many Languages, One World Global Youth Forum in Boston, Nick and other delegates will create action plans related to the UN 2030 Agenda for Sustainable Development before addressing the United Nations General Assembly in New York.
Nick said: "It's an honour to be selected as one of the delegates and a privilege to share my ideas at the United Nations General Assembly. The UN 2030 Agenda for Sustainable Development will have an impact on every human being on the planet. I'm thrilled to represent the University of Bristol at the conference and stand for values I believe in, promoting multilingualism and defending gender equality."
Further information