View all news
Wanted: Bristol residents to be part of a world first technology trial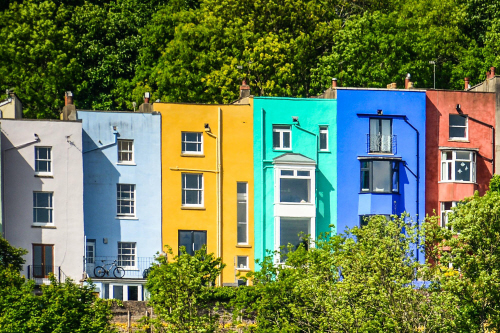 Press release issued: 4 July 2017
The UK, like many other nations, is faced with an explosion of long-term health conditions that require continuous management, often for many years, outside of a hospital setting. SPHERE (Sensor Platform for HEalthcare in a Residential Environment) has developed a 21st century home health sensor system that can build a picture of how people live in their home. A vital part of SPHERE's research is to test the system in real homes and people across Bristol are being asked to take part in this research.
SPHERE, led by Professor Ian Craddock, Head of the Digital Health Engineering Research Group at the University of Bristol, is using a unique platform of sensors to quantify health-related behaviours over long periods to diagnose and help manage health and wellbeing conditions. The technology will aid early diagnosis, lifestyle change and the ability of patients to live at home while maintaining their privacy and independence.
The study has over 20 homes signed up to take part but would like more homes that are around 20 to 30 minutes from the University to participate. Households need to be willing to take part in the study for between three months and a year.
Professor Ian Craddock, Director of SPHERE-IRC based in the Faculty of Engineering, said: "The fastest-rising healthcare costs in the UK are associated with long-term health conditions such as diabetes, dementia and depression. Advanced sensing and artificial intelligence technologies are capable of revealing long-term behavioural patterns that are important in understanding the progression and management of illness, especially in ageing populations.
"To test the SPHERE technology successfully, we need more homes to take part in the project. If you are interested in finding out more about having a 21st century home health sensor system in your own home, please contact Ben Meller on tel 0117 331 5689 or email ben.meller@bristol.ac.uk."
Members of the public will have the opportunity to meet the SPHERE project team and have a demonstration of the technology at the following events:
Thursday 13 July – 3 to 6 pm: SPHERE offices, University of Bristol, Merchant Venturers Building, Woodland Road, Bristol BS8 1UB;
Saturday 15 July – 10.30 am to 12.30 pm: Beacon House (formally Habitat) University of Bristol, Queens Road, Bristol BS8 1SE;
Tuesday 25 July – 1 to 3 pm: Knowle West Media Centre, Leinster Ave, Bristol BS4 1NL.
Further information
About SPHERE
SPHERE (Sensor Platform for HEalthcare in a Residential Environment) is an interdisciplinary research collaboration (IRC) funded by the EPSRC and led by the University of Bristol, together with the universities of Southampton and Reading.
The project, which focuses on developing sensor systems to monitor health and wellbeing in the home, is working in partnership with Bristol City Council, IBM, Toshiba and Knowle West Media Centre (KWMC).