View all news
Bristol innovators collect multiple awards at SPARKies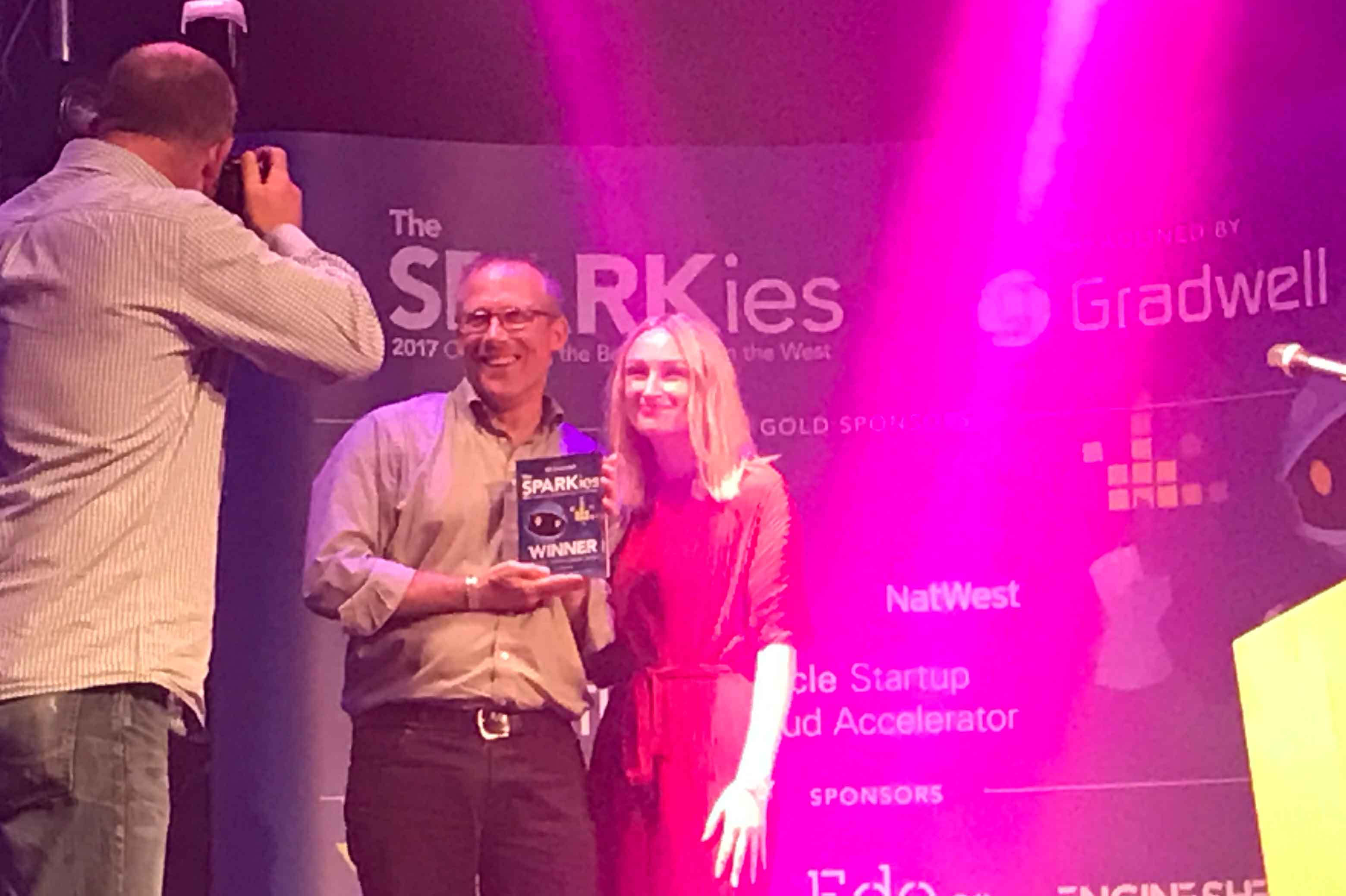 30 June 2017
Bristol staff, alumni and start-ups carried off awards last night at the 2017 SPARKies tech and digital awards, which celebrate 'The Best Tech in the West'.
The SPARKies awards recognise 'the most creative and innovative apps, projects, companies, experiences and designs – as well as some of the most dedicated people in the region – all deserving of recognition for the work they've done to support and grow the South West tech cluster'.
People and companies associated with University of Bristol – including members of the Bristol SETsquared incubation centre – accounted for 12 nominations, and the final winners collected a total of four awards.
Nick Sturge, Director of Bristol's Engine Shed, won the Lifetime Achievement Award – a category in which three of the four finalists were Bristol staff (the other two being Professor David May and Professor Joe McGeehan).
Ultrahaptics, the company founded by Bristol alumnus Tom Carter during his PhD studies, was nominated in three categories and won the Most Exemplary Use of Virtual or Mixed Reality Award.
Motion Impossible, a member of SETsquared, won the Hard Award (for best hardware).
Wriggle, founded by Bristol alumnus Rob Hall and a former member of SETsquared, won two awards: Best App and Best Digital Marketing Campaign.