View all news
Do your teeth need an MOT?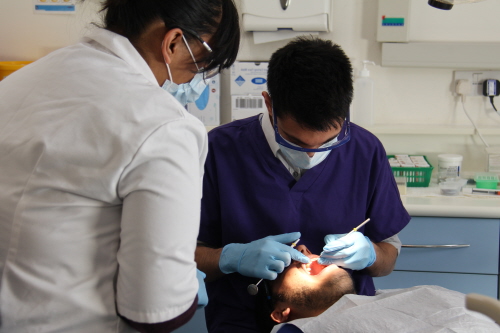 Press release issued: 13 June 2017
Do your teeth need some routine dental treatment? Student dentists, therapists and hygienists from the University of Bristol's School of Oral and Dental Sciences are offering dental treatment for members of the public who do not have a dentist.
The free service, which could include fillings, oral hygiene advice, scale and polish, crowns, bridges or dentures, is provided by one of the top dental schools in the UK.
All student treatment is closely supervised by qualified clinical staff. The service operates most days of the week, but to attend the appointments members of the public need to be flexible with their time and be available most days.
James Tubman, School Manager for the Dental School, said: "We are really excited to be able to offer this opportunity to people in the Bristol area. Patients would be expected to attend a brief dental examination to allow us to assess their suitability for student treatment. If patients are accepted, they will be discharged at the end of a course of treatment as we are unfortunately not able to provide continuing dental care."
Members of the public wishing to apply for student treatment, can download a restorative patient self-referral form or pick up a form from the Bristol Dental Hospital main reception. Completed forms should be handed to reception or posted/emailed to: Student Co-ordinator, Bristol Dental Hospital, Lower Maudlin Street, Bristol BS1 2LY or email student-treatment@uhbristol.nhs.uk