View all news
Queen's birthday honour for Bristol professors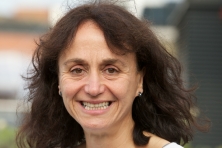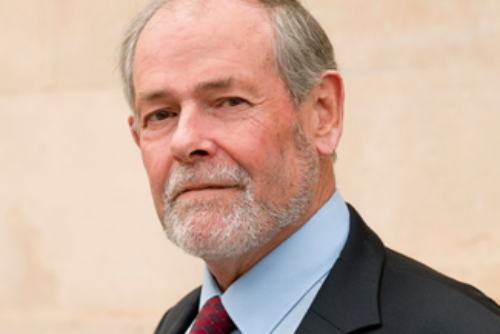 Press release issued: 17 June 2017
Professor Debbie Lawlor and Professor Richard Taylor at the University of Bristol have both received awards in the Queen's Birthday Honours which recognises the achievements of a wide range of extraordinary people across the UK.
Debbie Lawlor, Professor of Epidemiology at the University of Bristol, has been awarded a CBE for her services to social and community medicine research.
Professor Lawlor is a renowned epidemiologist and translational research expert whose interests span understanding how biological (including genetic), social and environmental exposures from across life affect the risk of disease and how, therefore, disease can be prevented and health improved.
Based in the Faculty of Health Sciences' School of Social and Community Medicine, her main areas of research are perinatal, reproductive and cardio-metabolic health, in particular understanding how a woman's reproductive health affects her later cardio-metabolic health and that of her children and grandchildren.
Professor Lawlor heads one of the University's MRC Integrative Epidemiology Unit programmes which investigates the causes of diseases and the factors underlying their spread within populations, and has worked on Bristol's Children of the 90s study for over 15-years, most recently on a follow-up study of the original women who were recruited during pregnancy in the early 1990s and recruiting their grandchildren (children of the children of the 90s) into the study.
She also leads the Perinatal and Reproductive Health theme in the recently launched £21m National Institute for Health Research (NIHR) Biomedical Research Centre (BRC) which carries out research into a wide range of diseases to help develop new, ground-breaking treatments, diagnostics, prevention and care for patients, and she is one of 12 faculty staff to have been awarded a prestigious Senior Investigator status by the NIHR.
In 2015 and 2016, Professor Lawlor was named by Thomson Reuters as one of nine University of Bristol academics among the top one per cent of scientists who are "the world's most influential scientific minds" and whose publications have been deemed as having exceptional impact.
One example of the impact her work has achieved includes the development of IVF predict, an online calculator considered by clinicians as one of the most accurate tools for predicting live birth in couples undergoing IVF treatment. The tool has been used by over 80,000 individuals.
Professor Lawlor, said: "I am delighted to have received this recognition. Being able to work in a Unit and School at the University of Bristol that is truly collaborative and supportive, with colleagues who are motivated to undertake the best science that can make a real difference to people's lives and well-being is one of the best rewards. This recognition is truly an honour, but would not have been possible without input and support from many colleagues and study participants'.
"Population health interventions are key to improving public health, the high-quality research and teaching led at Bristol is ultimately helping to shape the future of that."
Richard Taylor, who is an Honorary Visiting Professor with the Safety Systems Research Centre (SSRC) in the Department of Civil Engineering, has been awarded an MBE in the Queen's Birthday Honours for his services to engineering.
Richard had a highly distinguished career in industry before joining the SSRC. His current research interests are organisational safety and the J-value (J for Judgement) for judging the amount that ought to be spent to protect people and the environment from harm.
Dr John May, Director of the SSRC, said: "The honour is richly deserved, and reflects the broad scope of Richard's interests in engineering safety.
"Richard's experience in the nuclear sector is especially valuable to the centre, helping us play our full part in the South West Nuclear Hub that opened at the University last year."
Richard obtained a degree in Physics at the University of Bristol in 1969 and then a PhD in Physics at Imperial College where he was then a postdoctoral research fellow for three years, researching the fundamentals of magnetism in metals, publishing several papers and writing a book on his research area. He then moved into materials science and renewable energy. Progressing into the field of nuclear safety, he became Director of Health and Safety for Magnox Electric and then, after its takeover, Corporate Head of Environment, Health, Safety and Quality, Policy and Strategy for the new parent company, British Nuclear Fuels Limited.
In 2005, he established his own consultancy on safety risk management and also became a Visiting Professor at City University, London and a research fellow at the University of Bristol's SSRC in the Department of Civil Engineering.
He has been a Visiting Professor at Bristol for the last eight years. In this role he has carried out research into the organisational and cultural precursors to industrial disasters, and the cost-effectiveness of safety measures to improve safety. This research has led to several publications and he has recently started work on another book on managing risks in safety in high hazard industrial settings.
He has carried out extensive work for the International Atomic energy Agency (IAEA) over many years, first chairing the international group which established the International Nuclear Event Scale (INES), then as a member of the Advisory Committee on Nuclear Safety to the IAEA Director General (INSAG). Subsequently he has carried out further work on safety culture and related topics for the IAEA.
He has worked in various capacities with UK engineering and safety bodies, chairing the Institution of Engineering and Technology's Health and Safety Policy Advisory Group for more than ten years until 2013. He also established and headed the Inter-institutional Group on Health and Safety (JIGSR) formed by the UK Engineering Institutions until 2014. He remains a member of both bodies. As well as being a Fellow of the Institution of Engineering and Technology (FIET and CEng), he is a Fellow of the Institute of Physics and a Chartered Physicist. He also holds Honorary Fellowships of the Institution of Occupational Safety and Health (IOSH), and the Safety and Reliability Society (SARS).