View all news
GW4 joins industry partners to develop 'first of its kind' supercomputer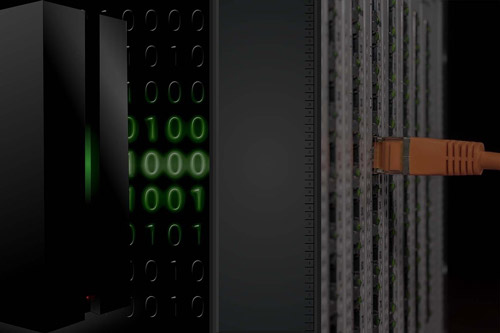 Press release issued: 17 January 2017
GW4 Alliance, together with Cray Inc. and the Met Office, has been awarded £3m by EPSRC to deliver a new Tier 2 high performance computing (HPC) service for UK-based scientists.
This unique new service will provide multiple advanced architectures within the same system in order to enable evaluation and comparison across a diverse range of hardware platforms.
The team will unveil the project at the Mont-Blanc HPC conference in Barcelona today, in front of an audience of leading academics and organisations including the European Commission.
"This is an exciting time in high performance computing," said Prof Simon McIntosh-Smith, leader of the project and Professor of High Performance Computing at the University of Bristol. "Scientists have a growing choice of potential computer architectures to choose from, including new 64-bit ARM CPUs, graphics processors, and many-core CPUs from Intel. Choosing the best architecture for an application can be a difficult task, so the new GW4 Tier 2 HPC service aims to provide access to a wide range of the most promising emerging architectures, all using the same software stack. This unique system will enable direct 'apples-to-apples' comparisons across architectures, thus enabling UK scientists to better understand which architecture best suits their application."
Professor Nick Talbot, Chair of the Board for the GW4 Alliance and Deputy Vice-Chancellor for Research and Impact at the University of Exeter, said: "We are delighted to collaborate with respected industry partners Cray and the Met Office on this multi-million pound project, which will benefit scientists across the UK. This is a clear example of how GW4 can harness the strengths of its universities and industrial partners across the region to produce pioneering solutions to some of our greatest global challenges."
The project exemplifies university-industry collaboration and the world-leading capability of the South West England and South East Wales region in digital innovation, in-line with the findings of the recent Science and Innovation Audit.
"At Cray, our mission is to help our customers solve the most demanding technical and scientific problems, and we are constantly evaluating new technologies that can help achieve that," said Adrian Tate, director of Cray's EMEA Research Lab. "We are excited to be a part of this important collaboration with GW4 and the Met Office as we work together to explore and evaluate diverse processing technologies within a unified architecture. By building a Centre of Excellence with GW4 and technology partners, we expect deep insights into application efficiency using new processing technologies, and we relish the opportunity to share these insights with the UK scientific community."
Paul Selwood, Manager for HPC Optimisation at the Met Office said: "The Met Office is very excited to be involved with this project, which builds on existing collaborations with both Cray and the GW4 Alliance. This system will enable us, in co-operation with our partners, to accelerate insights into how our weather and climate models need to be adapted for these emerging CPU architectures."
Established in 2013, the GW4 Alliance brings together four leading research-intensive universities: Bath, Bristol, Cardiff and Exeter. It aims to strengthen the economy across the region through undertaking pioneering research with industry partners.
Further information
About GW4 Alliance
From the creative arts to the physical sciences, the GW4 Alliance has world-leading scholarship, infrastructure and faculty. The GW4 Alliance has a combined turnover of over £1.8bn, employs over 8,000 staff and trains over 23,000 postgraduate students. The GW4 Alliance aims to cultivate the regional economy, develop a highly skilled workforce and build a research and innovation ecosystem for the South West and Wales. For more information about GW4 see www.gw4.ac.uk or follow @GW4Alliance.
About the South West England and South East Wales Science and Innovation Audit
GW4 Alliance, University of the West of England (UWE Bristol), Plymouth University, key businesses and Local Enterprise Partnerships across the South West England and South East Wales developed the Science and Innovation Audit (SWW-SIA) for the Department for Business, Energy and Industrial Strategy. The report found that the region can lead the UK and compete with the world in advanced engineering and digital innovation.
For more information see http://gw4.ac.uk/sww-sia/