View all news
New Non-Executive Chairman joins Bristol Is Open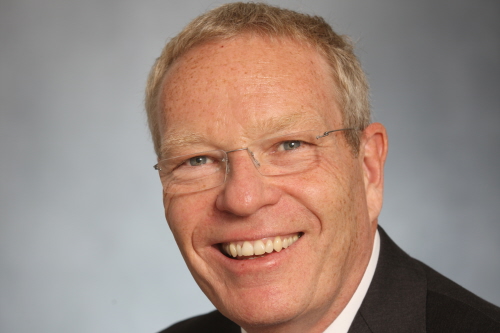 Press release issued: 24 January 2017
Graeme Hobbs has joined Bristol Is Open as its new Non-Executive Chairman, commencing his role from 2 January 2017. Together with the rest of the Board he will further develop the project in order to successfully make Bristol the first open programmable city in the world.
Bristol Is Open is a joint venture between the Bristol City Council and the University of Bristol. The project was launched in 2015 and uses infrastructure owned by the council combined with cutting-edge technology developed at the High Performance Networks group at the University to build an experimentation platform. This living lab will provide academics and companies with the opportunity to test a whole range of applications and services in a real-life environment.
Graeme's appointment marks a welcome return to his alma mater of the University of Bristol where he completed his undergraduate studies in electronic engineering followed by a Masters in Radio Communication from the University of Birmingham.
Graeme has previously held leadership roles at Marconi Communications Systems Ltd and Ascom Radicom Ltd before joining Motorola in 1994 where he worked in product management, sales, project management and operations. As Chairman, his role also focused on building relationships with key Government bodies as well as forging links with universities specialising in mobile communications technology.
In addition, Graeme has served on the techUK board, chaired the UK Spectrum Policy Steering Group and is a trustee of the Institution of Engineering Technology. He is a fellow of the Royal Academy of Engineering and the Institution of Engineering Technology and enjoys promoting engineering to young people via the Royal Academy's Engineering Leadership Advanced Award scheme.
Graeme said: "I look forward to joining the Bristol Is Open team and advising the project whilst using my experience in the communications industry to help contribute towards its strategic development. It is also a fantastic opportunity for me to give something back to the university, which gave me such a solid grounding in engineering and helped influence my whole career."
Professor Nishan Canagarajah, Pro Vice-Chancellor, Research and Enterprise at the University of Bristol, added: "We are delighted Graeme, a Bristol alumnus, has joined Bristol Is Open. His significant industrial experience and leadership skills will be a real asset and we look forward to working with him to ensure Bristol becomes one of the UK's most technologically advanced cities."
Barra Mac Ruairí, Strategic Director of Place at Bristol City Council, said: "I was delighted that we have appointed Graeme Hobbs as Non-Executive Chairman of Bristol Is Open and I'm sure his role as Chair will help generate the continued good growth of the company. From a council perspective it is important maintaining Bristol as a leading digital city and Bristol Is Open is key to us creating a smart city for the future."
Barney Smith, CEO of Bristol Is Open, said: "We are really pleased Graeme has come on-board and are confident that his expertise in the area of electronic engineering and commercial experience with Motorola will help create fresh approaches to our work in order to launch the first open programmable city in the world."
Further information
The Board of Bristol Is Open also include:
Professor Nishan Canagarajah, Pro Vice-Chancellor, University of Bristol
Dr Neil Bradshaw, Director of Enterprise, University of Bristol
Alison Comley, Strategic Director for Neighbourhoods, Bristol City Council
Barra Mac Ruairi, Strategic Director for Place, Bristol City Council