View all news
New project aims to build resilience to earthquakes in the remote Himalayan Kingdom of Bhutan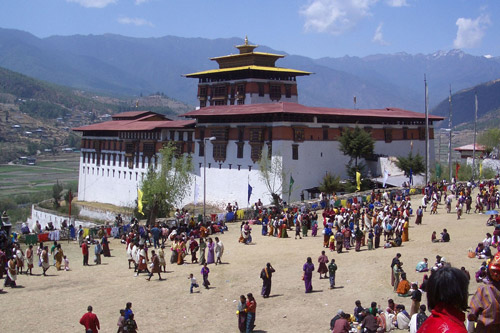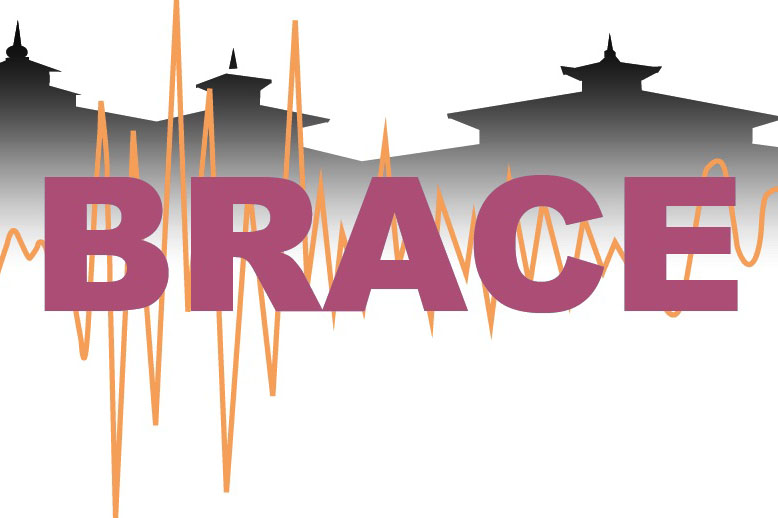 Press release issued: 27 January 2017
A new interdisciplinary project led by researchers at the University of Bristol aims to develop resilience and research capacity in the Himalayan Kingdom of Bhutan to cope with earthquakes and their cascading effects on the country's environment, business, infrastructure, and society.
The project, Building Bhutanese Resilience Against Cataclysmic Events (BRACE) is funded by NERC as part of its Global Challenges Research Fund.
Led by Dr Frances Cooper from the University's School of Earth Sciences, it is designed to forge new relationships among geoscientists, geographers, historians, archaeologists, engineers, and policy makers to address seismic risk and develop resilience-building strategies within Bhutan.
The BRACE team will bring together a diverse group of researchers from Bhutan, the UK, and the USA, to investigate links between historical earthquake records, current seismic hazards, and the potential impacts of earthquakes on people, infrastructure, and the environment.
Bhutan nervously witnessed the devastating magnitude 7.8 Gorkha earthquake, which struck Nepal in 2015, killing almost 9,000 people.
Bhutan lies to the east of Nepal along the same seismically-active Himalayan belt. However, compared to Nepal, Bhutan has not experienced a major earthquake for quite some time.
Accordingly, the seismic risk is poorly understood, and the country is underprepared for a major seismic event. The potential disruption to the landscape and infrastructure, and the consequent impacts on access to food, water, energy, and the health and wellbeing of the population could be devastating.
Dr Cooper said: "Earthquakes threaten societies in complex ways. Buildings may collapse, trapping or killing people, and communications may be severed along with critical lifelines to water and hospitals. On top of all that, earthquakes can cause landslides, floods, and fires that exacerbate the crisis.
"Governmental agencies need the training, resources, modes of emergency communication, and decision-making practices to enable them to deal with such a cataclysmic event. Unfortunately, because earthquakes are unpredictable, government and community planning are challenging, as is communicating the risks to the population."
The central objective of BRACE is to co-develop methodologies with Bhutanese partners (historians, seismologists, engineers, construction firms, disaster response teams, and policy makers) to improve resilience strategies before the next big earthquake.
By improving estimates of seismic hazard and risk, as well as helping to improve risk governance amongst institutions, organisations and the private sector, the project aims to build a more resilient society in its continued pursuit of Gross National Happiness.
For more information, visit the project website at bracebhutan.org