View all news
University scientist awarded the prestigious Rank Prize 2018 in Nutrition (Human and Animal Nutrition and Crop Husbandry)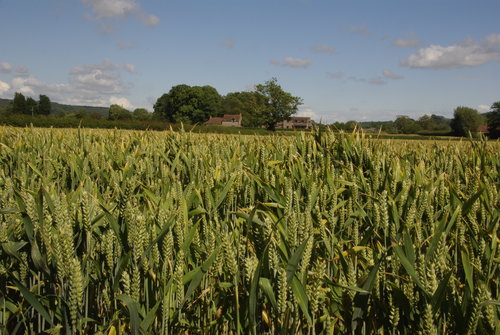 26 April 2017
Professor Keith Edwards of the University of Bristol and Professor Graham Moore of the John Innes Centre, have been awarded the 2018 Rank Prize in Nutrition for their exceptional contributions to wheat science and improvement.
The prize recognises the long-term continued interaction between the two scientists, in which they have engaged with other academics, agri-biotech industries and wheat breeders to develop new tools and technologies to improve the wheat breeding process. Keith and Graham developed several hundred thousand molecular markers and made these freely available to the wheat breeding community. The result is that virtually every wheat breeder, both academic and commercial, across the globe has adopted this marker technology which is now in common use. The scientists also worked with various technology providers so that their genotyping platforms could use the molecular markers, providing wheat breeders with a complete package of technologies.
Professor Edwards said: "Graham and I are delighted that our work in wheat breeding over the last 25 years has been recognised in this way. During this time we have made some significant breakthroughs such as the development of numerous high throughput genotyping platforms, which have enabled wheat breeders to assess and use the genetic diversity present within the wider wheat gene pool. Along with the strong partnerships we have built up with the commercial wheat breeding sector, this has ensured that our research has direct impact on the way the crop is managed."
Dean of the Faculty of Science, Professor Tim Gallagher said: "The Rank Prize recognises Keith and Graham's outstanding contributions to wheat science over many years and furthermore demonstrates the importance of the long-term partnerships that exist between the University of Bristol and other research centres in terms of augmenting the practical and commercial impact of the work that we do."
Further information
The Rank Prize Funds is a charitable organisation which seeks to recognise excellence in specific fields of research and rewards innovators for their dedication and outstanding contribution. The prize is awarded every two years in the fields of both nutrition (human and animal nutrition and crop husbandry) and optoelectronics.
The John Innes Centre is an independent, international centre of excellence in plant science and microbiology, based in Norwich.