View all news
Emeritus Professor Peter Warren elected to the American Academy of Arts and Sciences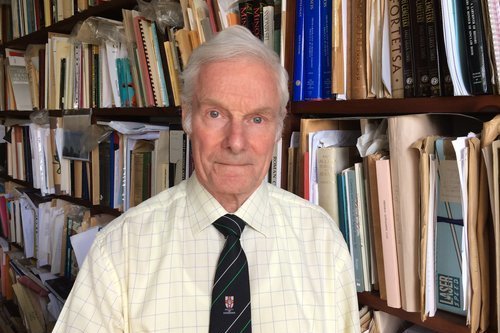 27 April 2017
Peter Warren, Emeritus Professor and former Pro Vice-Chancellor at the University of Bristol, has been elected as a Foreign Honorary Member of the American Academy of Arts and Sciences.
The Academy is an independent policy research institute which draws on the knowledge and expertise of many of the world's leading scholars and practitioners. It provides authoritative and impartial policy advice to leaders in government, higher education, business and philanthropy.
As well as representing the British Academy on University Court, Professor Warren is Vice-President of the University's Institute of Greece, Rome and Classical Tradition. His election to the American Academy of Arts and Sciences is a recognition of his work in Aegean prehistory, chiefly the Minoan Bronze Age civilisation of Crete.