View all news
Bristol marches for science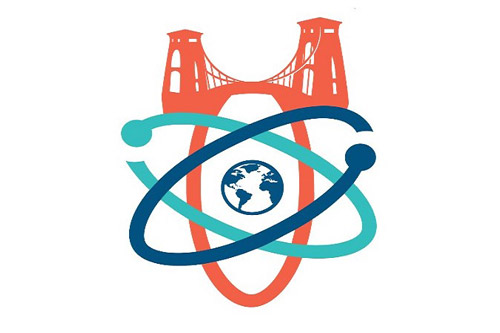 Press release issued: 20 April 2017
On Saturday, April 22 thousands of Bristol supporters of science – from students, to famous names from science and television - will take to the streets to add their weight to a worldwide movement of marches taking place in celebration of the vital role scientific evidence plays in everyday life.
Organised in collaboration with the At-Bristol Science Centre and supported by the University of Bristol, the Bristol March for Science starts at 11am with a rally at Millennium Square.
The event will feature keynote speakers including Professor Bruce Hood from the University's School of Experimental Psychology.
He said: "I believe the March for Science is not only a celebration of the pursuit of knowledge, but also a much-needed protest against the insidious creep of anti-intellectualism and the wanton disregard for expertise and evidence-based policies.
"Like many other rational individuals, I am appalled at the cynical manipulation of truth in order to achieve aims that threaten our collective future. Whether it is climate change, vaccination, or economic protectionism, we are in danger of listening to the loudest voices at our peril.
"I want more experts in society not less as I would prefer them to be making the decisions that the rest of us are not qualified to make. I would prefer my surgeon or pilot to be an expert rather than someone who simply has a strong opinion."
Other speakers include TV naturalist Chris Packham, science writer Dr Simon Singh and scientist, At-Bristol's creative director Anna Starkey and scientist/journalist Dr Suzi Gage.
They will underline the importance of government support and recognition of the worldwide importance of science and scientific research.
The rally will be followed by a two mile march through the city, looping back to Millennium Square. Bristol has always been a centre of scientific excellence.
A previous European green capital, home to major academic universities and industry and the biggest hub for wildlife filmmaking in the world, it has built and continues to foster outstanding scientific credentials.
This march will underline the community's commitment to protecting both these credentials and the important role the city has carved within the scientific arena.
This event has been officially endorsed by the University of Bristol and is also locally supported by Bristol and Bath Science Park, Women's Tech Hub Bristol, Bristol Green Capital, Bristol and Bath Science Association, Bristol Health Partners, NIHR CLARHC West, Mad Science Bristol, The Bristol Astronomical Society and Science Incubator Unit DX.
The UK March for Science movement has so far also been nationally endorsed by the Astrobiology Society of Britain, The Bulletin of the Atomic Scientists, the Campaign Against Climate Change, Prospect Union, Science Council, Science is Vital, Scientists for EU, the Society of Spanish Researchers and the University and College Union.
The event is open for people for all ages and there will be stands and activities for children and adults in Millennium Square.
For information visit www.marchforsciencebristol.co.uk or to find out more visit the Facebook and Twitter pages.