View all news
University of Bristol welcomes secure funding for EU students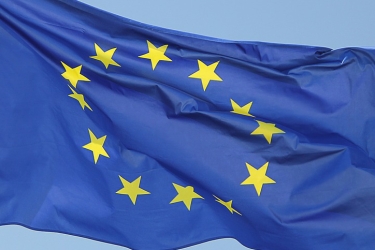 25 April 2017
University of Bristol Vice-Chancellor and President, Professor Hugh Brady, has welcomed the announcement that EU students applying to start courses at English universities in the 2018-19 academic year will remain eligible for financial support.
The government confirmed on Friday (21 April 2017) that EU students will continue to be eligible for undergraduate and postgraduate financial support in the academic year 2018 to 2019.
'We are delighted to be able to assure prospective EU students they won't have to pay up-front fees for courses starting in 2018 and will still be able to receive government-backed loans.
'Importantly this means EU students whose courses begin in autumn 2018 will pay the same as UK students for the full duration of their studies, even if it goes beyond the date the UK exits the EU.
'We also welcome news that EU nationals can still apply for Research Council PhD studentships. Postgraduate research students play a vital role in driving our significant research and innovation and it's important we can continue to attract the brightest minds.
'EU students make a huge contribution to our University community, culture and life here in Bristol.
'We will communicate this announcement to our prospective students from elsewhere in the EU, to give them the certainty and confidence they need to pursue their studies at University of Bristol.
'We will continue to lobby for freedom of movement of academic staff and students across the EU, as well as access to EU funding and networks, to ensure the UK remains an attractive destination for talented people from across Europe.'
For further information, please visit our fees and funding pages.