View all news
University is taking Bristol to Beijing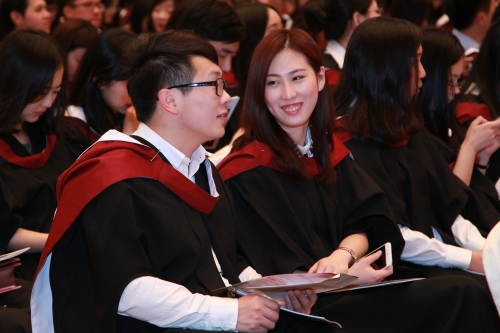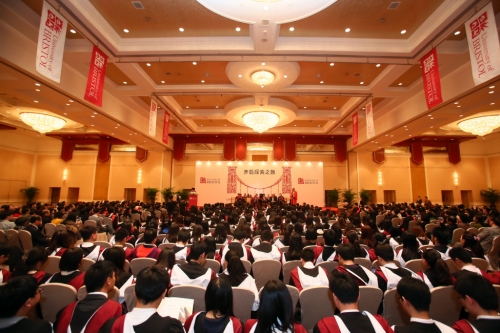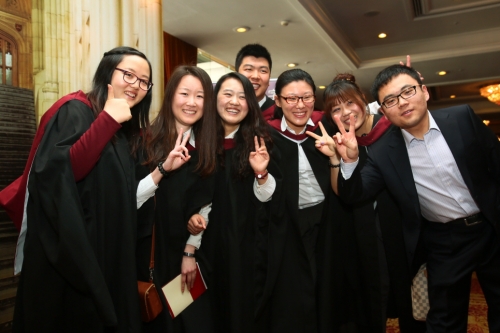 Press release issued: 6 April 2017
The University of Bristol will host a traditional British graduation ceremony - with a Bristol edge - in Beijing this Saturday (8 April).
Vice-Chancellor and President of the University of Bristol, Professor Hugh Brady, will present almost 400 Chinese graduates with their degrees against a huge backdrop of the Clifton Suspension Bridge.
"The University attracts students from all over the world. This ceremony is a great opportunity to celebrate with our graduates who have recently returned to China. By bringing a bit of Bristol to Beijing, we hope they will enjoy sharing memories of their time here with family and friends, while taking part in a British-style celebration," said Professor Hugh Brady.
Graduates and their guests will be able to mingle and take photos among three metre tall photos of Bristol icons including Gromit and landmarks including Harbourside and the Wills Memorial Building.
Jingwen Kang will take part in the celebration, having recently graduated with a distinction in MSc Management. She calls Bristol a 'wonderland' and describes her time there as being like 'a beautiful dream'.
"It was really a pity for me to miss the graduation in Bristol due to being busy at work, so I was very excited when I heard about the graduation ceremony in Beijing. I am really looking forward to it because it will remind me of Bristol, and take me back to that beautiful dream," said Ms Kang.
While in China the Vice-Chancellor will sign agreements with several of China's leading universities, including Jiao Tong University in Shanghai, and Sun Yat-Sen University and South China University of Technology, both in Guangzhou. The aim of the agreements is to increase student mobility and add greater breadth and depth to the University's current offerings.
"We already have strong links with universities and institutions and a considerable network of influential alumni across China. This visit is about celebrating our new graduates, fostering existing relationships and exploring potential new partnerships between Bristol and China," said Professor Brady.
Professor Hao Ping, an internationally renowned scholar, Chair of the University Council of Peking University and former Vice-Minister of Education, will be the ceremony's Distinguished Guest in recognition of his significant contribution to education.
The dedicated microsite for the 2017 Chinese Graduation can be found here.