View all news
£1.7million investment for Bristol cereal genomics group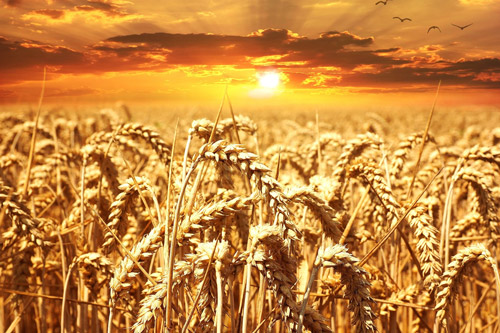 Press release issued: 21 April 2017
The University of Bristol has been awarded £1.7 million by the UK Biotechnology and Biological Sciences Research Council (BBSRC) as part of a major investment in the UK's bioeconomy totalling £77.9 million.
The Cereal Genomics Group, led by Professor Keith Edwards and Dr Gary Baker from the School of Biological Sciences, aims to explore and understand cereal genomes, with a focus on wheat.
The funds have been provided to Bristol as part of the BBSRC's Designing Future Wheat programme which is designed to address the challenge of providing an estimated 60 percent larger wheat harvest globally by 2050 – developing higher yielding and more resilient varieties of wheat with improved nutrition.
Within the program the Bristol group will be responsible for generating new tool and technologies for use by commercial and academic breeders to help speed up the breeding process.
The £27 million Designing Future Wheat programme, which is led by the John Innes Centre, includes groups from Rothamsted Research, the Earlham Institute, the National Institute of Agricultural Botany and the University of Nottingham.