View all news
Bristol scientists to help heart patients by transforming veins into arteries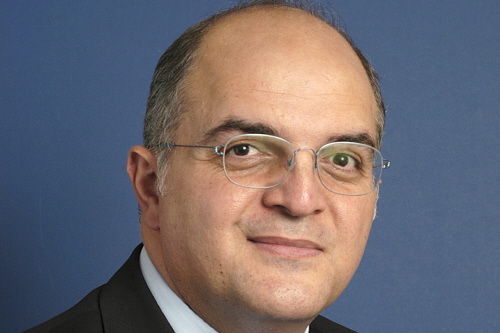 Press release issued: 10 April 2017
Scientists at the University of Bristol are to investigate a new regenerative and tissue engineering technique to improve outcomes for people having heart bypass surgery.
Professor Raimondo Ascione, with co-applicants Professor Sarah George and Dr Jason Johnson, will explore the possibility of transforming a patient's vein into an artery, after being awarded a grant of £268,000 by the British Heart Foundation (BHF).
Around 17,000 coronary artery bypass operations are carried out in the UK each year. As replacement arteries are limited, surgeons use veins – typically taken from a person's leg – to replace the blocked vessels of the heart.
However, while arterial grafts can continue to work well for up to 20 years, the vein grafts are likely to become blocked within five to ten years. The greater blood pressure of the artery environment damages the graft after implant. When this happens, the heart bypass operation may have to be repeated. In the worse scenario the patient may suffer a heart attack.
In order to find a longer-lasting alternative to veins the Bristol team are seeking to convert a vein into an artery. By 'washing' cells from the vein they can strip the vein back to leave a tube-like scaffold made from extracellular matrix. An artery can then be built on this framework by populating it with arterial-like cells. This will be done either before surgery, in a dynamic bioreactor that mimics the arterial environment, or after the surgical implant by the host's natural healing processes.
Having already demonstrated the feasibility of these approaches in previous pilot studies, Professor Ascione is leading a new project to find the best method for re-populating the tube-like scaffolds derived from veins with cells. Plain and pre-populated scaffolds will be implanted into pigs at the new Translational Biomedical Research Centre (TBRC) co-funded by the BHF to establish if they give a better result than the grafts that are currently used.
If successful, the research could change the way heart bypass surgery is performed. Patients would be admitted into hospital a few weeks before their operation. Veins would be taken and engineered into arteries before being used in the surgery. The technique could also be used in bypass surgeries carried out in other parts of the body such as the leg in patients with peripheral artery disease.
Professor Raimondo Ascione, Chair of Cardiac Surgery and Translational Research, said: "Currently, veins are used for approximately 80 per cent of all grafts made during heart bypass surgery. They work well in the short-term, but they begin to block and fail after five years as they're not designed for the demands of working as an artery.
"By stripping back a vein and using it as the framework on which to build an artery, we hope to create in the lab tissue-engineered arterial grafts that are better able to cope with the demands of carrying blood from the heart.
"Ultimately, this research could mean that people receive longer-lasting grafts improving their life expectancy while reducing their need for future surgery and use of hospital resources."
Dr Subreena Simrick, Research Advisor at the BHF, said: "Having already shown the exciting potential of this technique, Professor Ascione and the Bristol team will now seek to establish if it could improve outcomes in a model of heart bypass surgery.
"This project is a crucial next step in trying to turn that potential into a treatment that could benefit patients in the future.
"It is only by funding high quality science like this that we can make new discoveries and translate them into medical advances. That is why we need the public's support to raise more money to drive the expansion of our vital research programme."
Further information
About the British Heart Foundation
For over 50 years we've pioneered research that's transformed the lives of people living with heart and circulatory conditions. Our work has been central to the discoveries of vital treatments that are changing the fight against heart disease. But so many people still need our help. From babies born with life-threatening heart problems to the many Mums, Dads and Grandparents who survive a heart attack and endure the daily battles of heart failure. Every pound raised, minute of your time and donation to our shops will help make a difference to people's lives.