View all news
Multimedia collaboration inspired by Bristol research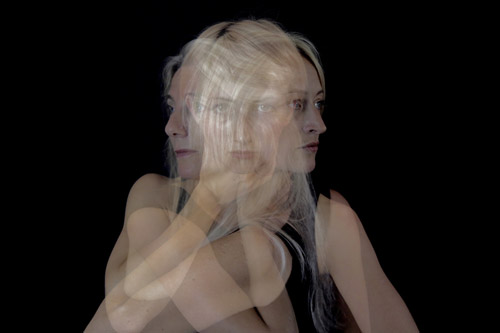 Press release issued: 20 October 2016
A powerful piece of performance inspired by research carried out by a University of Bristol academic which explores legends and rituals of the Virgin Mary in medieval Spain, will be premiered next month.
'Rituals to Mould her with' has been created by twin composers Litha and Effy Efthymiou and incorporates a mixture of music, theatre and dance.
It will be performed for the first time at the Royal West of England Academy of Arts in Bristol on Thursday, November 17 at 1.15pm before a short national tour.
Litha, a PhD student in the Department of Music at the University of Bristol, was inspired to create the piece with her sister after learning more about the research undertaken by Dr Kati Ihnat, a Postdoctoral Research Associate in Liturgical Studies, also at the University's Department of Music.
She said: "Dr Ihnat's research explores a relatively unknown area of history and we were particularly interested in the ritual that was designed to celebrate the annunciation during which, somewhat paradoxically, the Virgin Mary is portrayed as both the mother and wife of Christ – a concept used by prominent men of the time to encourage women to maintain their virginity."
The twins' work, which has been described as "deeply immersive" has been scored for the harpsicord, electronics and percussion.
It will feature Jane Chapman, described by the Independent on Sunday as "Britain's most progressive harpsichordist" and two rising stars of the theatre and dance worlds, actor Esmé Patey-Ford and dance artist Harriet Parker-Beldeau.
Dr Emma Hornby, from the Department of Music, has overseen Dr Ihnat's research.
She said: "I am really excited to see the genesis of this collaborative art work.
"It explores aspects of gender and politics in a thoroughly modern way, but through the lens of Kati Ihnat's discoveries about early medieval culture."
The collaboration is supported by the Brigstow Institute, Hinrichsen Foundation, RVW Trust and Bristol University's Impact award. The work will be performed at: RWA in Bristol on 17November 2016, Turner Sims Southampton on 5 December 2016 and Kings Place in London on 5 February 2017.