View all news
Health Secretary's speech highlights the work of PROMPT training scheme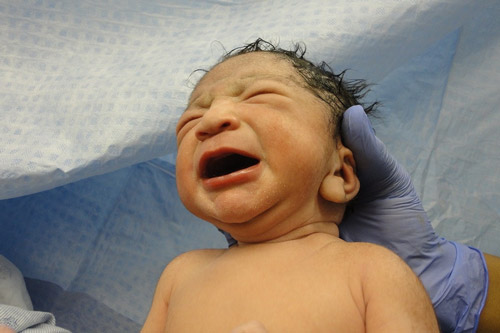 Press release issued: 19 October 2016
Earlier this week, the Health Secretary, Jeremy Hunt, announced a comprehensive package of safety measures designed to improve maternity care in the NHS.
He outlined plans to invest eight million pounds for multi-professional maternity training, with £40,000 available to each NHS Trust in England.
In his speech he mentioned how they would introduce 10 key actions, one of which is a £250,000 Maternity Safety Innovation Fund to help create and pilot new ideas for improving maternity care and reducing stillbirths, such as the successful PROMPT (PRactical Obstetric Multi-Professional Training) scheme, which was originally developed at Southmead Hospital in partnership with the School of Social and Community Medicine at the University of Bristol.
Mr Hunt, who visited Southmead in July, also referred to the hospital's PROMPT scheme; a local, evidence-based multi-professional training package for obstetric emergencies.
The scheme, which is now coordinated by the PROMPT Maternity Foundation, a registered charity in England & Wales, was pioneered by Professor Tim Draycott, Cathy Winter and a multi-professional team at Southmead Maternity Unit, and has been associated with some of the lowest child mortality rates in Europe.
It is associated with direct improvements in perinatal outcome and has been proven to improve knowledge, clinical skills and team working.
Consultant Obstetrician and Senior Clinical Lecturer Professor Tim Draycott, said: "We are proud that our maternity carers and researchers' work has been recognised.
"We will continue to support our research teams to reach out across the world to promote safer birth together."