View all news
Paul Sicolo, 1957-2016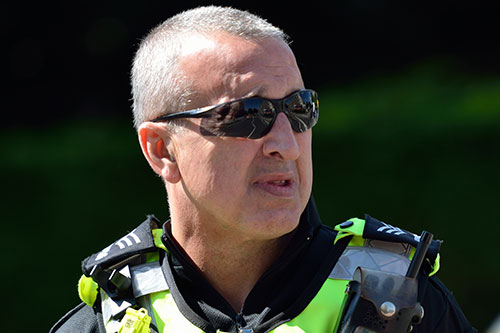 31 October 2016
Paul Sicolo, a Security Supervisor in the University Security Services team (Estates), sadly passed away on 6 October. Simon Ramsden and other colleagues in Security Services offer a tribute.
Paul joined the University Security Services team in 2005, after a distinguished 29-year career in the British Army as a Senior Non-Commissioned Officer. After joining the University as a Security Officer, Paul quickly rose through the ranks into a supervisory role.
During his time as a Supervisor, he became the Security lead for VIP/Ceremonial events which involved direct liaison with Police/Special Branch and foreign embassy officials. It is a reflection of Paul's dedication and ability that the closest we ever got to a drama with our VIPs was the shock Paul caused the Thai Embassy when he broke into fluent Thai, much to their surprise and subsequent amusement.
Paul's military career began in 1974 and took him around the world: he served his country in places including Hong Kong, Brunei, Northern Ireland, Bosnia, Iraq, Sierra Leone and Germany.
The achievement Paul was most proud of whilst serving in the British Army was being selected from thousands of Senior Non-Commissioned Officers to work at NATO Headquarters for four years. The experience he gained in close protection there was fully utilised during his time at Bristol.
Paul was married to Lena for 36 years. He had two daughters, Malin and Linda, and was very proud of his grandchildren, Muse and Lincoln.
Paul was a man of high standards and integrity whose dedication to his work was rivalled by none. He was respected by everyone he came into contact with, from Senior Generals to University students – a great achievement.
Paul is survived by his wife and daughters.