View all news
New £1 million project to develop electronics based on nanoelectromechanical relays for use in harsh environments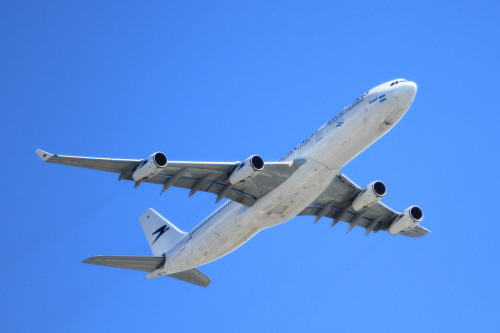 Press release issued: 2 November 2016
Electronics that use nanoelectromechanical relays instead of transistors are being developed in a new £1 million project involving the University of Bristol that could transform the way electronic components for use in extreme temperatures are designed.
The University of Bristol will work with a consortium of industrial and academic partners over three years on the NEMICA project, with the aim of developing high temperature control systems which could be used in next-generation aircraft.
A key challenge in designing control systems that operate in high temperatures is the temperature limitation of conventional electronic components. Performance, efficiency and safety can all be significantly improved by placing the electronic controller closer to the points of monitoring and output.
However, in applications where the ambient temperature is 200 degrees Celsius or above, the controller needs to be placed in a cooler region, resulting in long connections and signal relays, and special conditioning and heat protection shields, or special cooling systems that add weight and cost.
The project addresses the challenges in two phases, initially allowing the existing designs to work at elevated temperatures of 175 degrees Celsius, and then at 225 degrees Celsius using nanoelectromechanical technology developed by Dr Sunil Rana and Dr Dinesh Pamunuwa from the Department of Electrical and Electronic Engineering at the University of Bristol, in collaboration with researchers from the University of Southampton.
Dr Pamunuwa, Reader in Microelectronics at the University of Bristol, said: "Solid-state transistor technology has been at the forefront of the remarkable advances in electronics over the past few decades, but remains leaky and unreliable at high temperatures and under high levels of radiation.
"Nanoelectromechanical relays are slow, and bulky by comparison, but can operate reliably in much more extreme environments. The first computers over a hundred years ago employed relays, and this project sees us go back to tiny, nanoscale relays in search of a capability that transistors cannot provide."
The consortium is led by Microsemi Corporation, a leading provider of semiconductor solutions differentiated by power, security, reliability and performance, and also involves Moog Controls Limited, a division of Moog Inc, and the Universities of Bristol and Southampton.
Jim Aralis, chief technology officer and vice president of advanced development at Microsemi, said: "We are pleased to be part of this top-tier collaboration as our collective group looks to develop industry-leading reprogrammable memories and gate arrays based on nanoelectromechanical (NEM) technology that are capable of withstanding long-term exposure to high temperatures and harsh environmental conditions."
NEMICA is partially funded by the UK government through Innovate UK, its innovation agency.