View all news
Andras Millward, 1966-2016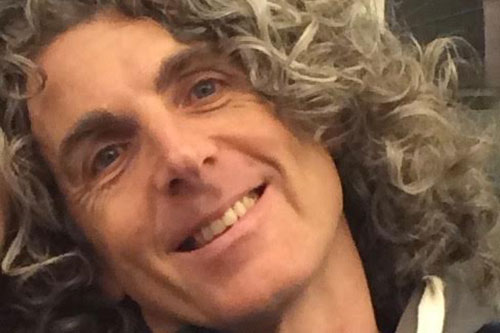 11 November 2016
Andras Millward, a member of the Temporary Staffing Service (TSS), died recently. Laura Gibson offers a tribute.
Andras joined the TSS in June this year and made an immediate impression on the team. His interview notes record him as 'brilliant... calm and confident, very friendly and warm', and I remember my colleague coming out of his interview full of enthusiasm and praise for him.
This first impression lasted throughout the time we knew him. It was always a pleasure to see Andras when he came to the office or to talk with him on the phone, and he was a real asset to our service. He was someone who radiated warmth and a positive attitude wherever he went, and he was always happy to help with whatever we asked of him.
During his time with the TSS, Andras worked on two assignments. In July, he spent some time working on a project in SRAA and we received very positive feedback on his work in this team. In September, he accepted a longer assignment working with the ERP team as a Systems Administrative Assistant. He was working on this assignment when we received the sad news of his sudden death. His managers and colleagues from both assignments were very sad to hear this news and pass their condolences on to his family. Andras was popular with his colleagues in both roles, and he will be missed by all who knew him at the University.
Andras was born in Aberystwyth and came from a bilingual background. He was highly imaginative and full of passion for the interests he loved. He was a huge fan of science fiction and fantasy, and wrote several science fiction novels for Welsh teenagers as there were few Welsh language books in that genre when he was growing up. Andras also had a real passion for music, playing piano and cello up to Grade 8. In his twenties he played guitar and vocals in a band, which produced several CDs.
He is known today for his mastery of Wing Chun, a non-contentious style of martial art. He became the Instructor of a Wing Chun club which he set up in Southville, and this is still running today. He also took on a self-defence programme called FAST Defence which had its origins in America. Andras rose high in the ranks of FAST Defence training and was made Head Instructor for the European and UK branch. His father is a doctor of Welsh Literature, his mother is a property lawyer and his sister is in the arts and a practising psychotherapist. He leaves two daughters aged 15 and 10.
For all of us at the TSS and those who knew him from his assignments, his death was very sad and shocking news. Andras was a very vibrant and warm person, and a real pleasure to know. We will all miss him very much, and our thoughts are with his family at this sad time.