View all news
South West teacher training programme rated outstanding by Ofsted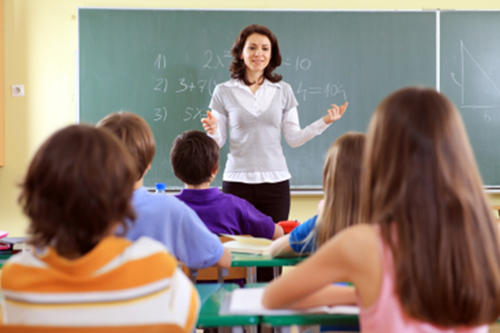 Press release issued: 21 January 2016
A programme to support people with leadership potential to become inspirational teachers in schools in low income communities, run jointly by the University of Bristol and Bath Spa University, has been rated as 'outstanding' by Ofsted. The Teach First South West Leadership Development Programme, which combines teacher training and a fully-funded PGCE with one-to-one coaching, enables trainees to develop the skills and qualities to be inspirational teachers. It aims to ensure no child's success is limited by their socio-economic background.
The Graduate School of Education at the University of Bristol is the lead training provider for the Teach First South West region. They deliver secondary English, maths, science and modern foreign languages and work in partnership with Bath Spa University who deliver the Primary programme.
Ofsted inspected the service in May and November 2015, and judged the programme to be outstanding in every category.
Highlights in the report include:
The quality of training across the partnership is outstanding. The training is consistently of high quality across the programme and schools. The model of teacher training used by Teach First is highly effective.
The professionalism of participants and the unrelenting focus on raising the achievement of disadvantaged pupils are hallmarks of the training in all regions.
Teach First and university programme leaders have a deep understanding of the schools and the regional priorities for school improvement. Participants are exceptionally well prepared to continue to improve as teachers in the early stages of their careers. They are trained to be more than just good classroom teachers.
South West Teach First and university leaders constantly strive to innovate. The programme review and development is informed well by the two universities' research.
Professor Justin Dillon, head of Bristol's Graduate School of Education said: "We are delighted with the rating Ofsted has given the programme. It's a testament to the hard work and dedication of the staff at Bristol and Bath Spa universities, as well as Teach First, our partner schools in the South West and, of course, the trainee teachers themselves."
Kate Reynolds, Dean of Bath Spa University's Institute for Education, said: "The high quality programme is testament to the strength of the partnership between the two universities. Excellent leadership and management have contributed to an outstanding programme that makes a real difference to children and young people in schools in challenging circumstances."