View all news
David John Saunders, 1963-2015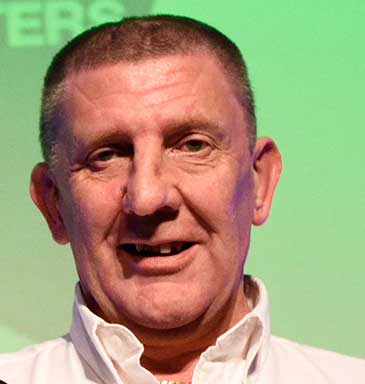 11 January 2016
David Saunders, an Estates Assistant with Site Services, died last month. His colleague Matt Davies, Assistant Site Services Manager, offers this tribute.
Dave Saunders had worked for Site Services as an Estates Assistant (aka porter) at the Wills Memorial Building since 2008. He was a well-liked and practical staff member, with a robust sense of humour and a thorough, no-nonsense approach to his job, which he said had been the best he had ever had. He could always be relied upon, whether it was to 'chair out' the Great Hall in quick time, open the building at the weekend, or organise tasks in his supervisor's absence.
Dave was a big football fan, supporting Liverpool all his life, and was a keen player in his youth for local Bristol teams. He enjoyed darts and a pint in the pub, and remained close to his family throughout his life.
He passed away peacefully on Boxing Day 2015 after a long illness. He will be much missed by his colleagues and friends in the Wills Memorial Building and Site Services.