View all news
SETsquared Bristol appoints new Centre Director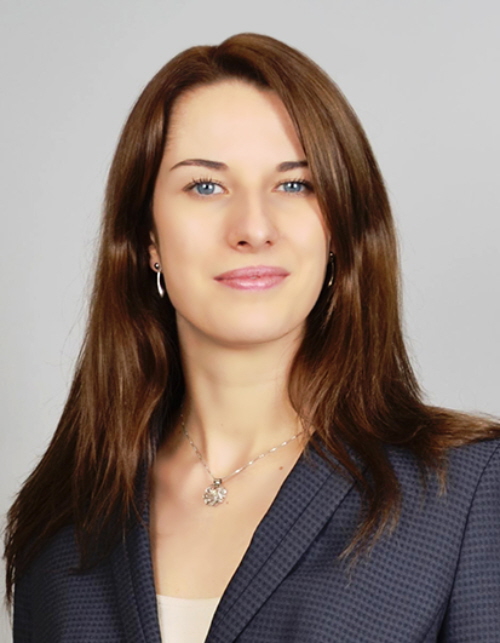 Press release issued: 24 February 2016
The University of Bristol has today announced that 'rising star' Monika Gierszewska will become the new director of its world-leading business incubator.
She will take up the reins at the Bristol SETsquared Centre on 1 March, bringing with her a wealth of experience in the technology sector, supporting start-ups and driving innovation.
Monika will work alongside Nick Sturge, Director of Engine Shed, to build on the success of the high-tech, high-growth business incubator, which is part of the national SETsquared collaboration between the universities of Bath, Bristol, Exeter, Southampton and Surrey. It was named the best university business incubator in the world last year.
Bringing experience from the London fintech (financial technology) scene, as well as from her own start-ups, a degree in Business Innovation and a passion for building innovation ecosystems, Monika will be helping new high-tech businesses in Bristol to grow.
She will meet SETsquared mentors and members – past and present - at a SETsquared Founders Forum today [24 February].
Monika said: "I am thrilled to be joining the world's best university business incubator, and look forward to working with a team of such high calibre. Bristol hosts an exceptionally vibrant entrepreneurial ecosystem and I am delighted, that in this exciting role, I will be able to contribute to its growth."
Monika's career includes setting up a student incubator at the University of Westminster; running an entrepreneurial community of 6,000 members; setting up two co-working spaces and a digital accelerator programme at Dreamstake; facilitating open innovation programmes between corporate companies, academics and start-ups; facilitating global innovation events at Fortune500 firm Cognizant; and managing corporate innovation delivery across EMEA at venture capital firm Ariadne Capital.
Nick Sturge, who has been Director of the Bristol SETsquared Centre for the past 10 years, will now be focussing on the development of Engine Shed, a collaborative project between Bristol City Council, the University of Bristol and the West of England Local Enterprise Partnership based in Brunel's original train station at Bristol Temple Meads.
He said: "We are absolutely delighted to have attracted Monika, a rising star of the UK tech scene with valuable global experience, to the Bristol & Bath tech cluster. All her experience to date will be relevant to how we develop what we have now and we look forward to Monika taking the Bristol SETsquared Centre to the next level. She will be a great asset to the team and bring an exciting and fresh new perspective."
Further information
About SETsquared
SETsquared is collaboration between the universities of Bath, Bristol, Exeter, Southampton and Surrey which provides services to accelerate businesses and boost enterprise.
Its incubation programme specialises in growing technology start-ups from bases or 'incubation centres' at each of the five universities. Start-up companies do not have to be based in one of the SETsquared centres, non-residents can be part of the programme, benefitting from the same world-leading mentorship, networking opportunities and access to investors.
In the last 10 years, the SETsquared Partnership has supported around 1,000 companies and helped them raise more than £1bn in capital. In October 2015, the Partnership of SETsquared Centres was ranked best university business incubator in Europe, for the third year running, and best in the world for the first time.
About Bristol SETsquared
The Bristol SETsquared Centre, now located within the Engine Shed in the heart of Bristol's Temple Quarter Enterprise Zone, supports 64 members who between them employ over 840 people globally.
Since 2007, companies supported by Bristol SETsquared have raised over £188 million and an aggregate turnover, in that period, of over £155 million. It has contributed to the success of Engine Shed, which opened in December 2013 and is credited with powering economic growth in Bristol and the West of England, adding £8 million to the local economy in its first year.