View all news
Neil Lange, 1960-2016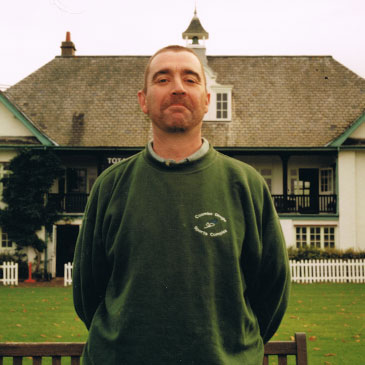 29 February 2016
Neil Lange, Deputy Grounds Manager at Coombe Dingle, died recently. Peter Hudson, Grounds Manager, offers a tribute.
Neil was born in London in January 1960. He started his career by joining the British Army as a Royal Artillery Gunner in 1977 but soon moved to being a Greenkeeper and then a Groundsman for Bristol City Council.
He continued this line of work when he joined the University in July 1992 at Coombe Dingle Sports Complex, where he quickly gained promotion to Deputy Grounds Manager and where he stayed until his untimely death on 22 February following a car accident at the end of January.
Neil was an avid ornithologist and conservationist (he always got excited when the first of the house martins arrived to start nesting in the eaves of the Coombe Dingle pavilion) and also a supporter of the Institute of Groundsmanship, the organisation that helped him in his chosen career path. His wit, humour and dedication to his work will be missed by his many friends and colleagues and all those who knew him.
Neil leaves behind his wife Roz and two sons, and our thoughts are with them at this time.