View all news
University wins strategic awards to support translational research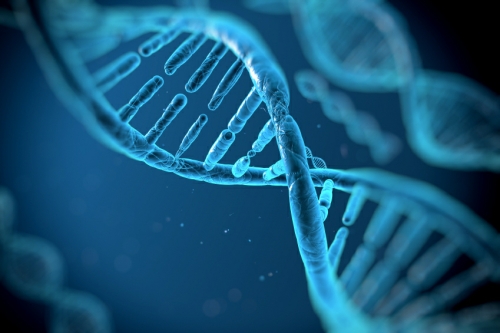 23 February 2016
The University of Bristol has won two awards from the Medical Research Council (MRC) to support translational research – work that turns fundamental scientific discoveries into improvements in human health and economic benefit. A total of £650,000 was awarded to the University to provide flexible funding for early stage translational projects, to enable the development of academic-industry collaborations, and allow impact development.
The team at the Elizabeth Blackwell Institute for Health Research (EBI), and the Research and Enterprise Development department, bid successfully for awards from the MRC's Confidence in Concept scheme, and Proximity to Discovery award.
EBI Director of Strategic Alliances, Professor Neil Williams, said: 'In making these awards, the MRC has acknowledged the value of our new translational and partnerships strategies. The funding will enable us to create broader and deeper relationships with industry, as well as directly funding some of the exciting new developments that are coming out of our basic research.'
The Confidence in Concept scheme, part of the MRC/Innovate UK Biomedical Catalyst, will support implementation of the University's translational research strategy and help accelerate the transition from discovery research to translational development projects by funding preliminary work or feasibility studies to establish the viability of an approach. This will help and enable researchers to seek more substantive funding, for example from the MRC's Developmental Pathway Funding Scheme.
The Proximity to Discovery award provides flexible funding for innovative approaches to building relationships with industry partners. The award will fund a number of activities designed to develop collaborations with industry, including strategic two-way people exchanges, a cohort training program in industrial collaboration, and knowledge exchange workshops.
The University of Bristol has a strong reputation for its basic biomedical research, and is extremely successful in translating discovery science into clinical, societal and commercial benefit. The University's approach to translation benefits from a recently updated strategy as part of a broad ranging biomedical review.
The EBI already makes part of its Wellcome Trust Institutional Strategic Support Fund award available to support translational projects through its Translational Acceleration and Knowledge Transfer (TRACK) Awards scheme. To make the best use of the total funding available, EBI is running a single application process for both the EBI Track and MRC Confidence in Concept Schemes. More information can be found on the EBI website.
Further information on the Proximity to Discovery Award will be available in due course