View all news
Matt's paddleboard challenge to boost education in South Africa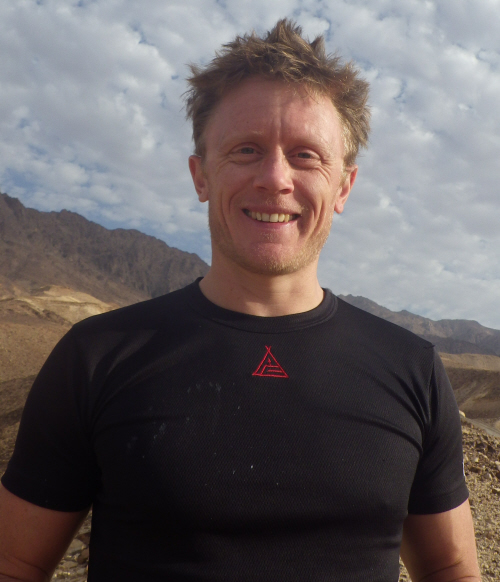 Press release issued: 22 May 2015
Travelling from Reading to Bristol is usually a pain-free and quick journey. But not if you're moving at two miles an hour on a paddleboard. Matt Edwards, Sport Development Manager at the University of Bristol, will be attempting the tough challenge over four gruelling days.
He'll be part of a team winding their way 89 miles along the Kennet and Avon Canal on 'stand-up' boards, beginning on Wednesday [27 May].
They expect to be averaging only two miles per hour, which means spending anything from 10 to 15 hours a day on the boards, and sleeping on the bank wherever they can.
The challenge is to raise money for Project Zulu, which provides educational resources and opportunities for South African township primary schools.
Matt will be joined by two of Project Zulu's ambassadors - ex-Springbok rugby player Thinus Delport and current Bath Rugby and Springbok player Francois Luow. Ben Knight, Project Zulu coordinator and Senior Education Lecturer at UWE Bristol, completes the team.
Matt said: "Paddleboarding looks quite sedate, but covering 25 miles a day, including getting off and on again and carrying boards around locks, will be tough. If the wind is against us we'll be like big sails on a surf board and might well get blown back the wrong way.
"I'm very new to paddleboarding, and though I've been practising with the lovely people at SUP Bristol, I'm pretty nervous about how tough this might be given my technique is really at beginner level."
"In 2014 the University supported me to complete the 4321 Challenge, which involved running up and down the three highest UK peaks, and cycling in between – all in 48 hours. I also cycled from London to Istanbul in 12 days, so I've got some 'form' in doing things which are generally considered to be a bit daft."
"This one is a little closer to home, but I'm expecting it to be just as tough. We finish at the Arnolfini sometime on Saturday evening, 30 May, and I hope the bar will be open!"
The team will be carrying most of their own kit with them and using a support vehicle to carry extra water supplies and sleeping bags for them to camp on the water's edge each night.
Money raised will help pay for a coach to transport the Project Zulu children's choir, which is comprised of students from Sithobelumtho Primary School in Madadeni, South Africa, when they come to the UK for three weeks in September.
They will perform their traditional Zulu songs and dances at a variety of venues to raise funds for the building of new classrooms at their overcrowded school. Their tour in 2013, which saw them perform to a packed Colston Hall, raised enough money to install 53 solar panels on their school roof.
Like many schools within the townships of South Africa, Sithobelumthetho has very basic buildings and facilities and learning space is extremely limited. Schools in Madadeni have on average 50 to 60 children per class.
Project Zulu want to put an end to these overcrowded classrooms and enable the dedicated teachers at Sithobelumthetho Primary to deliver their lessons to more manageable class sizes. This in turn will have a hugely positive impact on the children's learning and future prospects.
Matt can be sponsored via his JustGiving fundraising page.
Further information
The challenge is being sponsored by RedPaddle, which is supplying equipment, and Baileys of Bristol, which is lending the team a support vehicle.