View all news
Banana desserts vs quantum cryptography: New Enterprise Competition shortlist released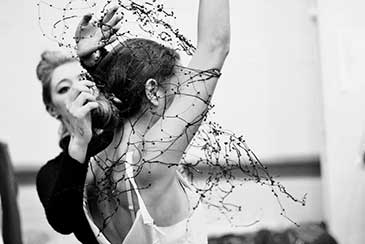 21 May 2015
Ten exciting new business ideas have reached the final round of the New Enterprise Competition (NEC) 2015. This year the competition has received over 100 entries from University of Bristol students, staff and graduates. The final ten are now in with a chance to win grants of up to £30,000 in October.
The ten shortlisted entries are:
Audio Guides: Joanne Kiton (Electrical and Electronic Engineering PhD, current student)
An app which provides an interactive audio guide for tourist attractions in the UK.
Camping Stoves: Lewis Roberts-James and team (Mechanical Engineering MEng, current student)
A unique wood-burning camping stove that runs on the principle of micro-gasification.
Edible Insect: Matthew Anderson and team (Complexity Sciences PhD, current student)
An automated and efficient insect farm for mealworms.
Encrypto: Chris Erven and team (Lecturer in Quantum Engineering, member of staff)
A game-changing approach to quantum cryptography.
Filthy Banana: Sam Collins and team (Honours Law LLB, current student)
A range of innovative and delicious desserts.
Funeral Arrangements: Tom Harries (French BA, current student)
An online platform for funeral directors and bereaved people.
What Happens Next: Adam Flood and team (Historical Studies BA, graduate)
Creating resources that teach young people how to grow and cook food.
Imprint: Lydia Cooper (History of Art BA, current student)
An ethical clothing brand that works with local communities to produce high-end fashion.
No More Taboo: Chloe Tingle (Engineering Design with Study in Industry MEng, graduate)
A social enterprise that aims to tackle the taboos surrounding menstruation and sanitation.
Opentransputer: Andres Amaya Garcia (Teaching Support Assistant in the Department of Computer Science, member of staff)
Offering design services to companies or individuals using the OpenTransputer microprocessor.
The finalists will now write up a detailed business plan, to be presented to the judging panel in October.
In the two previous rounds of the competition the judges distributed over £15,000 in small grants to 24 business ventures. Current students Sam Collins and Amin Sheikh founded Filthy Banana, which was awarded funding in Round One and Two of the NEC.
Collins said: 'We're so grateful to the New Enterprise Competition for both the funding and support they offered us at such an early stage. With their help we've been afforded real freedom to further explore and expand our concept. We're delighted to have been shortlisted for the final round of the competition and can't wait to pitch the filth in October.'
The New Enterprise Competition is generously funded and judged by a number of external sponsors: Deloitte, Wyvern, SETsquared, Santander, IP Group, Airbus, Motorola, Watertight Marketing, Social Enterprise Works, Marketest and Veale Wasbrough Vizards.