View all news
A sea change: learning from small islands with big challenges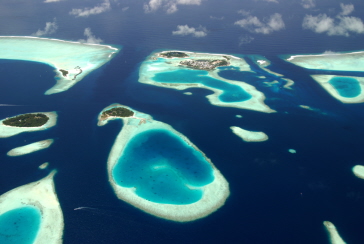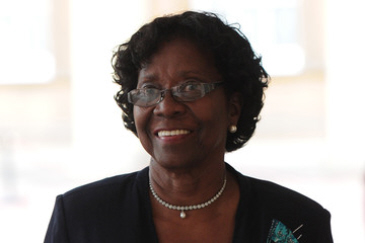 Press release issued: 14 July 2014
Beautiful Caribbean beaches and colourful coral reefs are familiar picture postcard scenes. Despite the idyllic vistas, many of the small islands featured in tourist brochures are faced with a variety of social and environmental challenges posed by their unique geographies.
Delegates from the Caribbean, the South Pacific and the Indian Ocean will travel to the UK to work together to ensure such unique habitats and cultures are protected and to help the international community to learn from their distinctive experiences and approaches to sustainable development.
Dame Pearlette Louisy, Head of State and Governor General of Saint Lucia, is the keynote speaker at the international conference, entitled 'Living at the Sharp End of Environmental Uncertainty in Small States', being held in the Graduate School of Education at the University of Bristol on Thursday, 17 July.
This coincides with the United Nations International Year of Small Island Developing States 2014, launched to encourage the international community to support and protect the sustainable development of such countries.
The UN lists 52 small island developing states, which they define as low-lying coastal countries with populations of around three million people or less.
While many small states have developed successful economies based on their natural resources and tourism, they face a unique set of challenges due to their small size and remote location, leaving them highly vulnerable to climate change and natural disasters.
While they contribute little to the acceleration of climate change, small islands are greatly affected by changes in climate patterns, and the rise in sea level can cause loss of land along coastlines of low-lying islands, disrupting economies and livelihoods. For example, a 50cm rise in sea level will result in Grenada losing 60 per cent of its beaches, while a one metre rise would inundate the Maldives in the Indian Ocean or Tuvalu in the South Pacific.
Small islands have made considerable progress to achieve certain social development goals - including health, education, gender balance, and access to water and sanitation – but the eradication of poverty has remained a challenge for most.
While they have many things in common, the standards of living among small islands differ widely, with GDP per capita ranging from $26,070 in Cyprus to $830 in Comoros. Tourism is vital, representing more than 30 per cent of total exports compared to a world average of just over five per cent.
Policy makers, practitioners, academics and international agencies will all gather at the conference in Bristol to explore implications for multidisciplinary approaches to sustainability worldwide and how better education can help to achieve sustainable development.
Professor Michael Crossley, one of the conference organisers, is Director of the Education in Small States Research Group at Bristol University, which was established 20 years ago to carry out research into education and human development in those countries.
He said: "The challenges that small island states are facing are challenges that all countries should be concerned about. There is much that the international community can learn from the distinctive experience of small states which have long been grappling with the challenges of environmental uncertainty - including urgent pressures generated by climate change and a rise in sea level."
For more information or to register for the conference itself, please see the website for the event and the programme.
The conference is supported by the Cabot Institute, Sazani Associates, Comic Relief, the Graduate School of Education and the Education in Small States Research Group in the Research Centre for International and Comparative Studies. It's been organised by Professor Michael Crossley, Terra Sprague and Dr Cathryn MacCallum.
It will be followed by a multidisciplinary research planning workshop on 18 July.
Further information
About Dame Pearlette Louisy
Dame (Calliopa) Pearlette Louisy GCMG is the Head of State and Governor General of Saint Lucia. She is the first woman to hold this office, which she was sworn into on 19 September 1997. To date, Dame Pearlette is also the longest serving female head of state in the Caribbean.
In 1966, she was awarded the Canadian International Development Agency (CIDA) scholarship to pursue a degree in English and French at the University of the West Indies at Cave Hill, Barbados.
Dame Pearlette then completed a Masters degree is linguistics at Université Laval in Quebec City, Canada, before proceeding to the University of Bristol in 1991 where she read for a PhD in Education.
Dame Pearlette was awarded an honorary Doctor of Laws degree by the University of Bristol in 1999, and subsequently by the University of Sheffield and the University of the West Indies.
She has contributed significantly to the development of education in Saint Lucia, having spent most of her professional life in higher education and in her current official role.
About the Cabot Institute
The Cabot Institute carries out fundamental and responsive research on risks and uncertainties in a changing environment. It drives new research in the interconnected areas of climate change, natural hazards, water and food security, low carbon energy, and future cities. Its research fuses rigorous statistical and numerical modelling with a deep understanding of social, environmental and engineered systems – past, present and future. It seeks to engage wider society by listening to, exploring with, and challenging its stakeholders to develop a shared response to 21st Century challenges.
About the Graduate School of Education
Since its founding in 1913, the Graduate School of Education has achieved international prominence and distinction in developing the professional and academic skills of educationists in the UK and around the world.
Today more than 60 academic colleagues teach and guide over 600 students in doctoral, Masters and initial teacher education programmes each year, which lead to careers in research, teaching, school leadership, educational and social policy, educational psychology, teaching English as an additional language and many other fields.