View all news
John Dixon, 1938-2014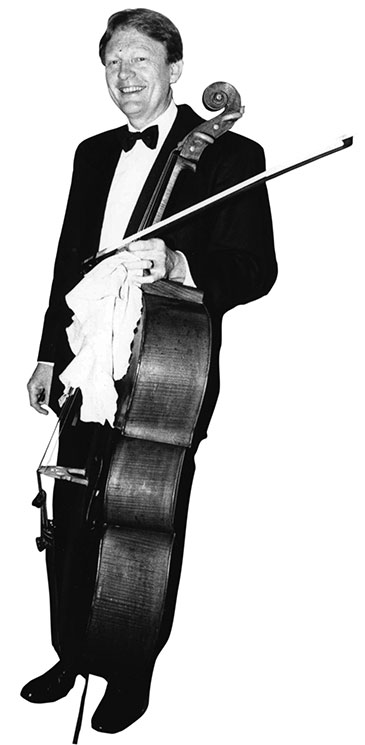 16 July 2014
John Dixon, a former lecturer in the French Department, died on 17 June after a long illness. Professor John Parkin offers a tribute.
John Dixon, who died on 17 June after a long illness, joined the French Department at Bristol in 1963 as an assistant lecturer, having graduated with both a BA and MA from Nottingham University, where he was an exhibitioner, and having been employed briefly as a researcher at UCL.
He remained with the University for 26 years before moving on to work in the financial sector, while sustaining his role as examiner and manager of A-level exams, one of his team noting that he could even make their committee work enjoyable. More significantly, he continued to develop one of his major accomplishments, namely the cello, which he played to concert standard both in the Dorian Quartet and in various chamber ensembles and orchestras including the Philharmonia of Bristol.
Within the University, John proved a highly efficient administrator, tasked for years with preparing the departmental timetable, while also negotiating the complexities of the department's move into new premises on Woodland Road. His major forte remained, however, the teaching of poetry, particularly in the medieval period which he covered with his long-term colleague, the late Tim Hemming. Very different in style and approach, but equally dedicated to their subject, they made an ideal team, introducing decades of students to what might have seemed a rebarbative area but which John in particular brought to life with his ready wit and fun-loving personality, though his commitment to high standards never wavered.
Via parties in Elgin Park, which were co-hosted by his devoted wife Janet, he also helped maintain the French Department's congeniality, while his popularity and skill as a tutor were amply confirmed by the success of his special subject on Chrétien de Troyes. Hence one of his first ever pupils recently wrote to say how he had kindled in her a lifelong interest in the Arthurian tradition, while a letter written during the year abroad by one of his last candidates announced regret that John's resignation had caused the unit to be discontinued. 'You are a fine lecturer', he said truly enough, but John was also a most valued colleague, a highly reputed musician and a good friend to many who worked with him or were taught by him. He is survived by Janet, his three married daughters and four grandchildren, to whom we offer our sympathy and support.