View all news
Bristol student leaps into final at Commonwealth Games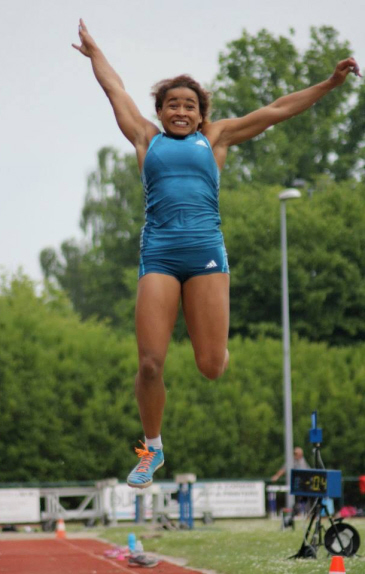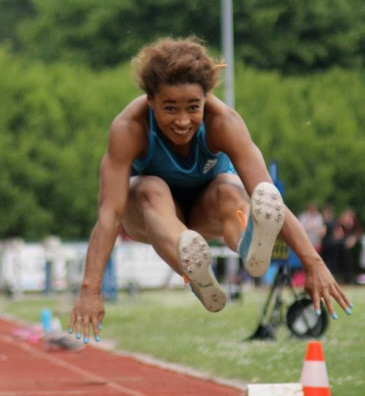 Press release issued: 30 July 2014
University of Bristol law student, Jazmin Sawyers, will compete in the final of the women's long-jump at the Commonwealth Games in Glasgow tomorrow night [Thursday 31 July].
Jazmin qualified today, battling strong competition for her place in the final.
The 20-year-old long-jumper from Trentham, Staffordshire is no stranger to Commonwealth gold – she won first place for long-jump at the Isle of Man Commonwealth Youth Games three years ago. She has claimed several silver medals at junior and British championships, and now competes in her first year of senior competitions.
Jazmin's athletics career began at the age of 10, when she switched from gymnastics - which she had been practising since the age of four. Jazmin also took part in multi-eventing until the age of 11, when she finished ninth in the heptathlon at the World Youth Championships.
The long-jumper, who is in her second year of a Law degree at the University of Bristol, also sings and writes her own music, plays guitar, and has previously represented Britain in the bobsleigh at the Winter Youth Olympic Games in 2010 in Innsbruck, Austria.
Jazmin is part of the Performance Sport Squad at the University, which is a programme set up to help support young athletes who are combining sporting careers with academic excellence.
She is joined on the Commonwealth squad by fellow University of Bristol student Alex Matchett, and alumni from the University, Eboni Beckford-Chambers, Georgie Twigg, Lawrence Clarke, Tom Mitchell and Henry Kayange.
Simon Hinks, Director of Sport at the University of Bristol said: "We are very proud of all our athletes, both current students and our alumni that are participating in the games. It goes to show that at the University of Bristol, students can balance their academic studies with competing at an elite level of sport."
Jazmin will compete in the final of the women's long-jump which takes place on Thursday 31 July, at 7.15pm - 8.30pm.