View all news
Bristol students win prizes at hydrology conference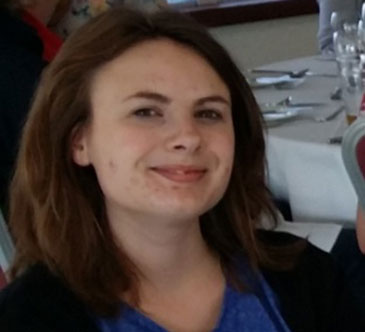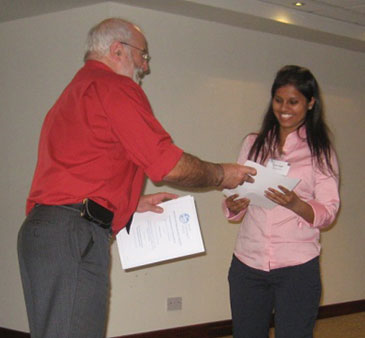 15 July 2014
Two Bristol students, in the Department of Civil Engineering and the School of Geographical Sciences respectively, have won prizes at the recent Peter Wolf Early Career Hydrologists' Symposium at Cardiff University.
Tanu Singh, an MSc student in Department of Civil Engineering studying Water and Environmental Management, won a prize for her poster on the 'Impact of wind farms on weather radar rainfall measurements'. Gemma Coxon, a PhD student in the School of Geographical Sciences, was honoured for her oral presentation on 'A generalised framework for large-scale evaluation of discharge uncertainties across England and Wales'.
The conference organiser, Dr Michaela Bray, a Visiting Fellow in the Department of Civil Engineering, said: 'The British Hydrological Society's Peter Wolf Symposium attracts delegates from across the nation and provides a fantastic opportunity for early career hydrologists to discuss their research and build collaborative networks for the future. The standard of oral and poster presentations at this year's event was very high, covering a diverse range of hydrological research. The judges were particularly impressed with the practical application, the scientific contribution and high standard of presentation of both Gemma Coxon's and Tanu Singh's work.'
Singh's dissertation supervisor, Dr Miguel Rico-Ramirez, said that the use of wind farms in the UK and around the world to generate electricity has increased dramatically in the past few years. Wind farms close to weather radars may block the radar signals and affect radar rainfall measurements. The quality of precipitation estimation by weather radars is therefore compromised by the installation of wind farms. However, little is known about how wind farms affect weather radar measurements. Singh's research is looking at how existing wind farms in the UK affect radar rainfall measurements and is examining possible approaches to mitigate their impact.