View all news
Exploring Careers in Social Justice: Q&A with alumna Sydney-Anne McAllister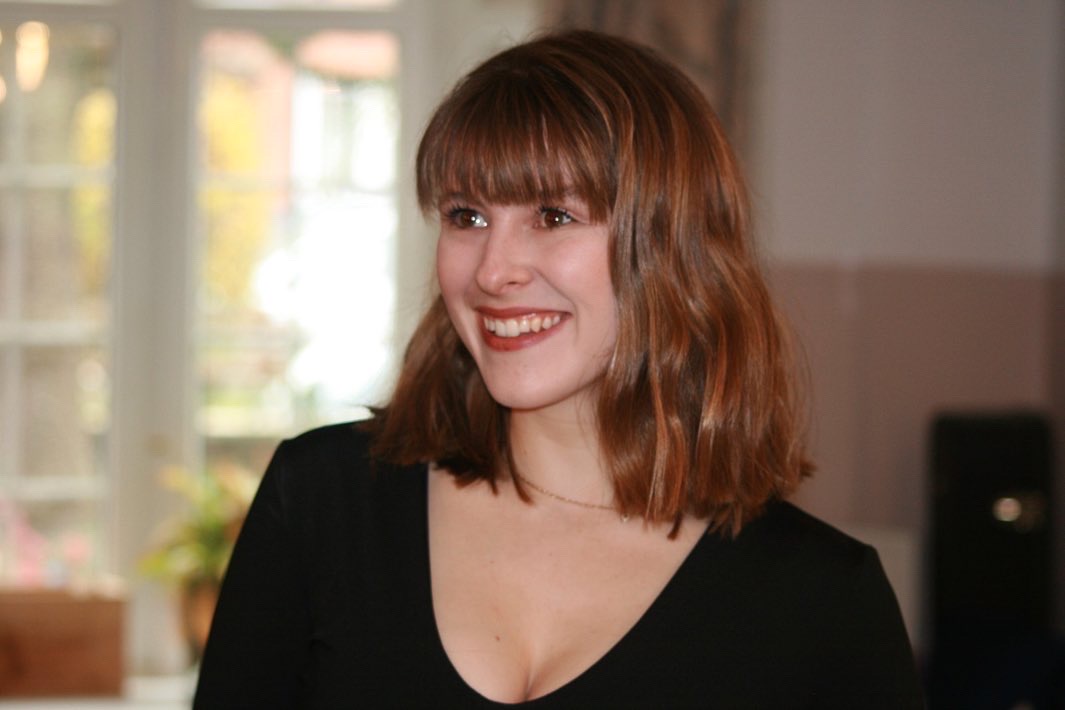 8 March 2023
This International Women's Day we caught up with feminist activist and Law School alumna Sydney-Anne McAllister (LLB 2020), in a Q&A about her work in the charity sector, founding not-for-profit lobby-protest organisations, and her advice to students just starting their journey into Law at Bristol.
Why did you choose to study Law at Bristol?
I chose to study Law at Bristol because the LLB course gave me the opportunity to study niche electives that aligned with my interest in feminism, such as Sex, Gender and Law and Reproduction Law, Ethics and Policy. I also fell in love with the Wills Memorial building - one of the university's most beautiful buildings!
What most inspired you during your time here?
Working pro bono for the university's Law Clinic inspired me to explore careers in social justice. During my time as a Student Advisor, I had the opportunity to work on a range of cases including a private child family law case. Working with other students to apply the legal knowledge we had learnt during our studies was a great experience. If given the opportunity, I'd recommend all law students get involved with the Law Clinic!
You are currently working in the charity sector at Women's Aid – tell us about your role and your career journey so far.
Since graduating from Bristol in 2020, I have worked in a variety of roles across the third and private sectors. I started my career working as a Trainee Support Worker for domestic abuse charity Next Link, supporting my own caseload of survivors with housing, legal and welfare benefits issues. Following this, I secured a family paralegal position at Watkins Solicitors, working predominantly on private child law cases and injunctions for survivors/victims of domestic abuse.
I then moved to a larger firm, Harrison Clark Rickerbys (HCR), working as a commercial litigation paralegal, with the aim of securing a training contract to qualify as a solicitor. Within a couple of months at the firm, I successfully secured a training contract to commence in September 2023.
However, in June 2022, I left HCR to return to the charity sector, specifically the Violence Against Women and Girls (VAWG) sector. Working for Women's Aid has been an incredible experience. Since joining the organisation, I have experienced many aspects of charity work including fundraising, policy, and local influencing. My current role as the Policy and Practice Officer involves engaging with local stakeholders, local authorities, and commissioners on the issue of VAWG, particularly in relation to the implementation of the Domestic Abuse Act 2021.
In April 2023, I will be moving on to the next stage of my career as a trainee solicitor for the UK's maternity rights charity, Maternity Action, following my successful application to the Justice First Fellowship. My role will involve working on employment, discrimination, and welfare benefits issues that pregnant women and new parents face. I will also get to undertake some wider organisational policy work. I look forward to starting my training with such a wonderful feminist organisation!
While studying at the Law School you founded FemLegal, which has recently merged with the protest-lobby group This Ends Now. Tell us more about these platforms and how they came about.
FemLegal is a platform dedicated to critiquing and exposing the gendered nature of the law and policy. Its aim is to provide students and young professionals with the opportunity to write and publish articles on topics such as domestic abuse, reproductive justice, and sexual harassment in the workplace. What started out as a personal blog in August 2020 has grown into an organisation of 45 volunteers and a social media following in the thousands.
FemLegal has now merged with This Ends Now, a protest-lobby organisation I co-founded in August 2022. This Ends Now aims to expose patriarchy and end male violence against women and girls. I co-founded the organisation with author, journalist and runner Nikki Owen following a series of incidents of sexual assault and rape in Gloucestershire, which led us to organise a protest against sexual violence in September 2022. The protest was attended by over 400 people.
In October 2022, we formally incorporated This Ends Now as a not-for-profit organisation. You can find out more about our This Ends Now campaigns and how you can get involved here.
What are you most proud of amongst your accomplishments?
Co-founding and running This Ends Now is the accomplishment I am most proud of. In particular, I am incredibly proud of the vigil This Ends Now staged in November 2022 to stand in solidarity with the women of Iran. This was the first UK-resident-organised vigil for Iranian women and protesters. As part of the vigil, I cut my hair as an act of protest and to signify my solidarity with the incredibly brave women who risk their lives on a daily basis to stand up for their rights.
What are your plans for the future?
Whilst I am incredibly sad to be leaving Women's Aid, I am also really excited to start my training contract with Maternity Action next month! I am particularly excited to support the organisation's policy work, alongside my legal training. In addition, I hope to continue my work with This Ends Now. The organisation has recently launched four exciting campaigns and is currently looking to expand the team!
What advice would you give to a student just starting their journey into Law at Bristol?
Keep an open mind. There are so many career avenues to explore with a law degree and I would highly recommend gaining some work experience in the third sector! Another piece of advice would be to say yes to opportunities that come your way, even if you aren't 100% convinced that this is the role/sector you wish to work in long-term. Whilst commercial litigation was not for me, I developed so many vital skills during my time as a paralegal which have helped me get to where I am today.
Further information
The Law Clinic provides students with an opportunity to gain real-life experience of law, offering free legal advice and support to members of the public under the supervision of Law School staff.