View all news
Law graduates recognised in Alumni Awards 2023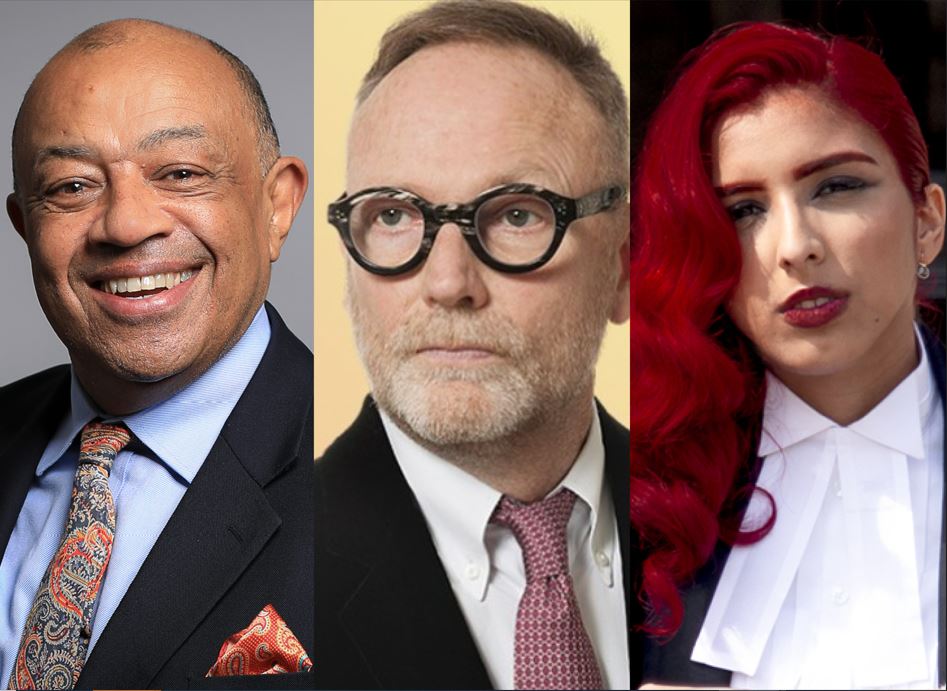 Press release issued: 3 March 2023
Each year, the University of Bristol recognises alumni who have made remarkable contributions to society through the Alumni Awards. Among the 2023 winners are Law School alumni politician The Rt Hon. the Lord Paul Boateng; international human rights lawyer Ben Emmerson CBE KC; and recent graduate and barrister Raeesa Rajmohamed.
The winner of this year's Lifetime Achievement award is The Rt Hon. the Lord Paul Boateng (LLB 1973, Hon LLD 2007), a British Labour party politician, lawyer and the UK's first Black Cabinet Minister. 
Throughout his career, he has championed civil rights and social issues, and provided powerful representation for marginalised people across the UK. In 1997 he made history as the first Black UK minister and now sits in the House of Lords.   
Speaking about his award, Lord Boateng said: "I'm grateful for this award and the opportunity that a Bristol education has afforded me.   
"I'm conscious it's no easier today than it was in the 1970s for a Black boy from a council estate, displaced and uprooted by political circumstances, to become a lawyer. Despite the real progress that has been made in political representation of people of colour, to which I have made some contribution, social mobility is moving in the wrong direction. 
"I'm hopeful that the University of Bristol will empower the next generation to take up the struggle for social and racial justice that has informed my life." 
Read the full Q&A with Lord Boateng. 
Raeesa Rajmohamed (LLB 2018, LLM 2019) won the Alumni Association Community Award. 
Following her master's in Health, Law and Society, Raeesa became a barrister in 2022. She has been involved in numerous projects since graduating, including lecturing at the University of The Gambia in West Africa and being a mentor for the Bristol Mentors programme. 
Speaking about her award, Raeesa said: "I'm so honoured and grateful for this award – my heart is full. I think it is a testament to how grateful I am to the University for my education and the experiences I had. That's why I want to give back. 
"As I've grown up, I've intentionally let go of some things, but I will always feel connected to the Bristol Law School – I owe a lot to them. I know I will forever have a community, family and home here, and I feel extremely fortunate for that." 
Read the full Q&A with Raeesa. 
Ben Emmerson CBE KC (LLB 1985, Hon LLD 2015) won the Global Citizenship Award. 
Ben is a barrister specialising in international law and human rights. He was previously UN Special Rapporteur on Counter-Terrorism and Human Rights (2011-2017) and has worked on some of the world's most high-profile cases concerning armed conflict, national security, and international criminal law. 
Speaking about his award, Ben said: "'A few years ago I received an honorary PhD from the University of Bristol in recognition of the work I have done on the Human Rights Act in England. I was enormously honoured that my own university had chosen to award it to me.
"What is tremendous about this Alumni Award is the emphasis on the international side of my work. The extent and degree of violence of persecution in some parts of the world dwarfs the detriments that can be inflicted in the United Kingdom. That is not to defend this country, or minimise the experience of those in the UK against whom discrimination is a feature of daily life. But there is a world out there where genocide still happens. Recognising the international dimension to my work and, if you like, bringing that home to Bristol is really important to me."
Vice-Chancellor and President, Professor Evelyn Welch, said of the winners: "It is a privilege to recognise these remarkable Bristol graduates and to celebrate the far-reaching impact they have in their extraordinary and varied careers.   
"Our 2023 award winners are visionaries and true leaders in their field and act as an inspiration for our student community. We are so very proud and grateful to count them as members of our alumni community."