View all news
Exciting new rail project commences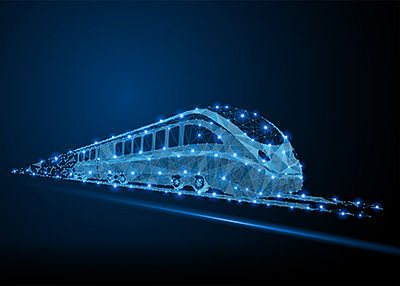 12 February 2021
An exciting new Smart Internet Lab project, funded by H2020 started on 1st December 2020, 'Development of prescriptive AnalYtics baseD on aRtificial intElligence for iAMS' (DAYDREAMS).
The overall objective of the project is to move forward the integration and use of data and artificial/human trustworthy intelligence together with context-driven HMI for prescriptive Intelligent Asset Management Systems (IAMS) in railway by:
(i) advancing in maintenance approach towards prescriptive asset management, (ii) improving the decision-making process by developing multi-objective decision optimisation approaches, and (iii) reinforcing the role of the person-in-the-loop by designing and developing advanced context-driven HMIs to allow context- and risk-aware multiple-options decision-making processes.
The HMI will allow the person-in-the-loop to:
(i) properly access and visualise predictions/metrics and models; (ii) assess why and how the model predicts something; (iii) Steer models by setting parameters; (iv) evaluate alternatives using parameter steering and extending this process through speculative execution.
The DAYDREAMS objective will be assessed by validating the proposed solution using the following two-step approach:
(i) A first validation at TRL 4 of the approaches (developed prescriptive asset management) using several internal scenarios and one scenario provided by the CFM IN2SMART2 project; (ii) A further validation of the DAYDREAMS methodologies integrated in a TRL 5 prototype using at least two scenarios: at least one internal scenario and the IN2SMART2 scenario. The validation will cover both the performances of the prototypes and its trust for future adoption in multi-actors environments.
The validation will be carried out by defining evaluation and validation metrics and KPIs:
(i) linked to asset management problems to be solved by the involved Infrastructure Managers (IMs) and related baselines; (ii) quantified and measurable; (iii) referred to high-level KPIs defined in the S2R IMPACT2 CFM project; (iv) useful to address multi-objective optimisation.
Within the project, researchers in the Smart Internet Lab at the University of Bristol will provide technical coordination, assist in the development of algorithms correlating measurements obtained through high frequency sampling sensors (accelerators, vibration sensors etc) and cameras that will be used to optimize the operation of the system offering service continuity under failure or maintenance events with proper confidence intervals.
Smart Internet Lab researchers will also identify the suitable mathematical tools that could be used to model the scenarios under investigation covering different objective functions. Our reseachers will have a key role in "Artificial Intelligence Modelling" assisting in the development of suitable prescriptive and descriptive and predictive models' using as input the high frequency sampling dataset from TRAINOSE. Finally, the team will contribute to the standardisation, dissemination and communication activities as well as the business plan, impact and exploitation strategy.
Further information
The Smart Internet Lab at the University of Bristol is one of the UK's most renowned Information and Communications Technology (ICT) research centres which addresses grand societal and industrial challenges.
Our 200 experts on 5G radio/wireless, optical communications and networks challenge the complexity of tomorrow's world by fusing research expertise and innovation in a range of research areas such as: IoT, 5G & Beyond, Future Transport Networks, Smart Cities, Autonomous Netoworks, Machine Learning, Artificial Intelligence, Network, Convergence, Mobile Edge Computing and Network Softwarization.
Our unique offering across optical, wireless, IoT and cloud technologies enable us to bring together end-to-end network design and optimisation and impact regional, national and global ICT innovations.