View all news
Join us for the launch of the Pro² Network+!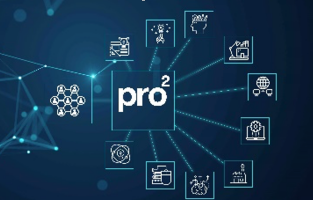 1 February 2023
On 27 March 2023 please join us in Bristol for the launch of a new network, funded by EPSRC, which aims to improve the transition from prototyping to production (Pro²) of digital technologies.
Pro² will fund projects and collaborations between universities and industry, to form a community of people who share the common goal of accelerating the exploration and use of digital devices that can improve our everyday lives. We invite those with expertise or an interest in computer science, engineering or manufacturing to join the network and be part of the key to unlocking the full potential of digital technologies.
The launch event will provide an opportunity for you to bring your real-world examples of why the Network is needed, so if you have prototypes or products that fit the bill please do so. You can also help shape our activities for the Network, meet potential collaborators and find out more about opportunities for funding in this innovative area.
Further information
Event details:
Date and time: 27 March, 11.30am-4pm
Venue: Bill Brown Design Suite at Queen's Building, University of Bristol, Woodland Road Entrance, Bristol, BS8 1TR
Accessibility: The venue is completely wheelchair accessible. Please use the contact details below for any enquiries regarding venue accessibility.
Getting here: Information on getting to the campus where the venue is located.
Travel bursaries are available if you need support attending the event, for this or any other queries please contact Sarah Hughes at sarah.hughes@bristol.ac.uk.