View all news
Dept of Aerospace Engineering Success at Royal Aeronautical Society Awards Evening
29 November 2022
Staff from the Department of Aerospace Engineering received prizes at the recent Royal Aeronautical Society medals and awards presentation evening. The awards are the global aerospace community's most prestigious and long-‌standing awards honouring achievement, innovation and excellence. The first RAeS medals were awarded to the Wright Brothers in 1909.

The Young Persons' Achievement Award was presented to Dr Duc Nguyen which is awarded to a young person or team for exceptional achievement or promise in aerospace. Duc is currently a Research Associate and since 2021 has worked on a range of projects covering aircraft dynamics, bifurcation methods and automatic control of aerospace composites manufacturing.
‌
‌
The Young Persons' Written Paper Award was presented to Dr Josh Hoole for his paper titled, 'Landing Gear Ground Manoeuvre Statistics from Automatic Dependent Surveillance-Broadcast Transponder Data', published in The Aeronautical Journal, November 2021, Volume 125, No. 1293, pp 1942 – 1976 co-authored with P. Sartor, J.D. Booker, J.E. Cooper, X.V. Gogouvitis, and R.K. Schmidt. Josh is a Lecturer in Systems Engineering, whose research includes the structural reliability of safe-life aerospace structures, and the characterisation of manufacturing variability in high power electrical machines for transportation applications.
‌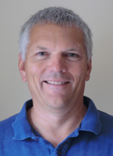 Prof Jonathan Cooper was awarded an Honorary Fellowship for "more than three decades of remarkable contribution and service to education in the UK and over 50 projects, many in conjunction with aerospace manufacturers across the world. " Jonathan is the Airbus RAEng Sir George White Professor of Aerospace Engineering, working closely with UK and world-wide aerospace industry on the development of technologies that exploit fluid structure interactions to reduce the environmental impact of future aircraft designs.‌‌
‌