About the group
The Volcanology research group at the University of Bristol uses a combination of field studies, geophysics, remote sensing, analogue experiments and numerical models to understand the physical processes that control volcanic eruptions and to develop methods of hazard assessment. The Volcanology group at the University of Bristol was established by RSJ Sparks, and is now recognised as one of the leading volcanology research groups in the UK, particularly physical volcanology, fluid dynamics and volcanic hazard assessment and its impact on sustainable development. The group won the Queens Anniversary Prize in 2015 for its role for reducing volcanic risk, including providing advice about volcanic ash hazard to the UK Government Scientific Advisory Group for Emergencies, and is active in supporting the UK Met Office and Rolls-Royce in mitigating volcanic ash impacts.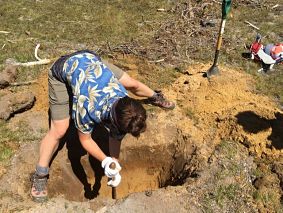 Global Volcano Model (GVM) is a growing international network building largely on existing and ongoing regional and global collaboration that aims to create a sustainable, accessible information platform on volcanic hazard and risk. The University of Bristol and BGS-NERC are the project coordinators for GVM through the NERC funding offered by the International Opportunities Fund. Bristol University is leading the VOGRIPA volcanic hazard database and the LaMEVE database of Large Magnitude Explosive Volcanic Eruptions.
We currently provide volcanological expertise to two large multi-institutional disaster risk reduction projects funded by the UK Global Challenges Research Fund – the Urban Disaster Risk Hub (www.tomorrowscities.org), and the Ixchel project - and have active partnerships with the MetOffice (including the Bristol-Met Office Academic Partnership, a collaboration on volcanic ash and risk assessment), the British Geological Survey, COMET (Centre for the Observation and Modelling of Earthquakes, Volcanoes and Tectonics), GNS Science in New Zealand and BHP. As part of our focus on hazard mitigation, we provide freely-available modelling tools to support assessment of volcanic hazards around the world, most recently in Latin America, Turkey, East Africa and the Philippines. Members of the group have served on scientific advisory groups for COMET, Montserrat Volcano Observatory (BWI), the Earth Observatory of Singapore, the Earthquake Research Institute (Japan) and the National Institute for Seismology, Volcanology, Meteorology and Hydrology (Guatemala).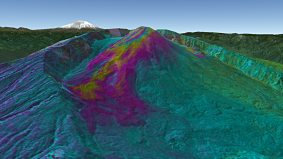 Underpinning our hazard work is core research that includes the following research themes:
Generation, transport and deposition of volcanic ash, including inversion of deposits to interpret eruption conditions
Modelling and inversion of remotely-sensed data to retrieve physical parameters of volcanic plumes and clouds
Development and implementation of Unoccupied Aerial Vehicles (UAVs) for terrain mapping and collection of volcanic ash in situ.
InSAR studies of volcanoes in East Africa and Latin America
Studies of and models for forecasting gravity-driven flows
Post-eruptive landscape evolution
Rheology and permeability of multiphase materials
Interactions between magma and water (both groundwater and surface water)
Processes that govern magma ascent dynamics in volcanic conduits
Links between volcanic processes and development of porphyry copper deposits
Application of transcrustal magmatic models to spatial and temporal patterns of volcanism
Volcanic threat analysis and the study of volcanic risk perception in communities affected by volcanic phenomena
Development of freely-available modelling tools for volcanic hazards including ashfall, lahars and pyroclastic density currents
Community-centred reduction of volcanic risk in developing countries
These diverse research themes are complemented by strong links to the Petrology and Geophysics research groups in the School of Earth Sciences, as well as the Cabot Institute, Bristol's interdisciplinary research institute for studies of risks and uncertainty in a changing environment. We have also supported the School's EarthArt initiative (http://www.earthart.org.uk), a collaboration between Earth Scientists and contemporary artists designed to promote dialogue between the communities, generate new ways of visualising research, and develop a gallery space to share that work with the public.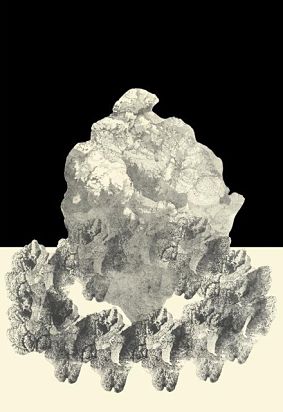 ‌