View all news
Bristol's Children of the 90s study helps scientists pinpoint those most at risk of Long COVID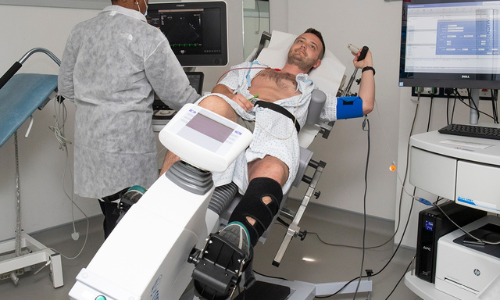 Press release issued: 28 June 2022
Bristol-based study Children of the 90s has helped improve understanding of the causes and treatment of long COVID.
A national study published today in Nature Communications suggests that those at greatest risk of long COVID are women, those aged 50-60, people with poor pre-pandemic mental health and those in poor general health, such as anyone with asthma or who is overweight.
Around two million people in the UK are affected by long COVID (ONS data, 1 May 2022), enduring symptoms for 12 weeks or more after they've been infected. Whilst the syndrome has been widely reported, the frequency and risk factors for the condition are not well understood.
In order to develop new treatments, Children of the 90s – along with nine other population-based cohort studies – has helped researchers to understand what causes some people to suffer the condition more than others. In parallel, researchers also utilised data from electronic health records collected by Spring 2021 for 1.1 million individuals diagnosed with COVID-19.
The research is part of the UKRI-NIHR funded multi-institution CONVALESCENCE study, which is run by University College London and is the first of its kind to look at long COVID.
Using existing studies, such as Children of the 90s where participants are surveyed regularly, allowed researchers to look at people's health before the pandemic, as well as including cases of long COVID that were not reported to the GP.
Children of the 90s' participant Michael from Bristol has been suffering from long COVID since November 2020. He said: "It's just never really gone away. One minute you're doing really fine and the next day you just don't have any energy and struggle to get out of bed…I don't feel I'm living my life as full as I was."
Key risk factors associated with increased risk in long COVID included:
age – with 1.2% of 20-year-olds experiencing impacts on daily life, and 4.8% of 60-year-olds. Debilitating symptoms are roughly four times as common in 60-year-olds than 20-year-olds
being female
having poor pre-pandemic mental health and poor general health
having asthma
those with overweight or obesity problems.
Professor Nishi Chaturvedi from University College London leads the ongoing CONVALESCENCE study and has featured in a Children of the 90s Discovery film discussing some of the findings around long COVID. She says: "Children of the 90s participants have given scientists really valuable and in-depth information about many aspects of people's lives. Using pre-pandemic information, through clinic attendance and questionnaires, we've come to understand more about long COVID. Further investigations into the cause of long COVID should inform strategies to address the syndrome in the population."
Those suffering with long COVID can access an online public forum, which has been set up by the CONVALESCENCE project team. The aim of the forum is to ensure that a wider cross section of public and patient perspectives is included in discussions about how to define long COVID and in the broader research.
Paper
'Long COVID burden and risk factors in 10 UK longitudinal studies and electronic health records' by Ellen J. Thompson, Dylan M. Williams, Nishi Chaturvedi, Nicholas J. Timpson et al in Nature Communications [open access]
Further information
About Children of the 90s
Based at the University of Bristol, Children of the 90s, also known as the Avon Longitudinal Study of Parents and Children (ALSPAC), is a long-term health research project that enrolled more than 14,000 pregnant women in 1991 and 1992. It has been following the health and development of the parents, their children and now their grandchildren in detail ever since. It receives core funding from the Medical Research Council, the Wellcome Trust and the University of Bristol.
Find out more at www.childrenofthe90s.ac.uk