Strategy implementation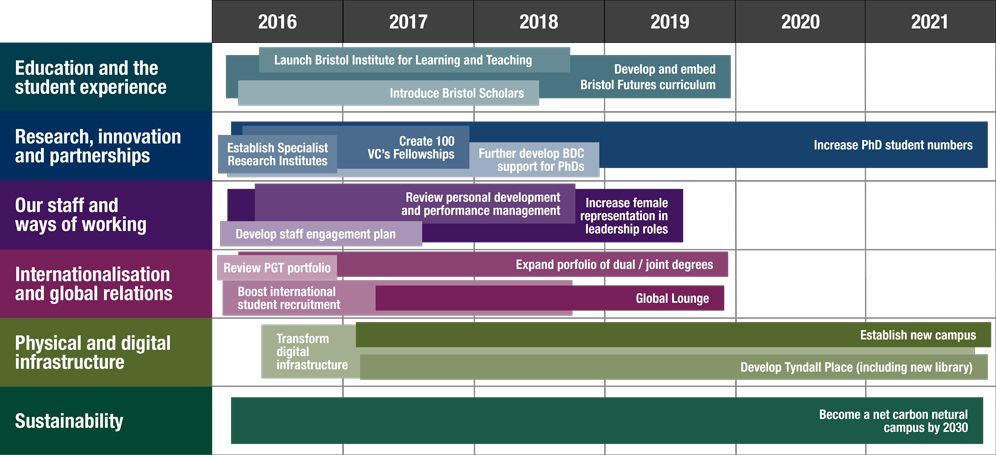 Our Strategy was launched in 2016 and provides a roadmap that sets out our goals in six key areas. Here you will find a timeline for implementation (PDF, 16kB) and updates on our progress as we put our strategy into effect over the next seven years.
Latest update: December 2017
"This new library is an important part of our vision for the academic heart of the Clifton Campus here at Bristol. We hope that it will provide a superb space for learning for our students and staff."
Philip Kent, our new director of Library Services, is part of the team working towards developing a new state-of-the-art library as part of our development of the Clifton Campus. We're excited about the award-winning team of architects and engineers chosen to deliver our new facility: a cutting-edge library for our University.