View all news
Barnardo's urges men to seek help to prevent domestic abuse this Christmas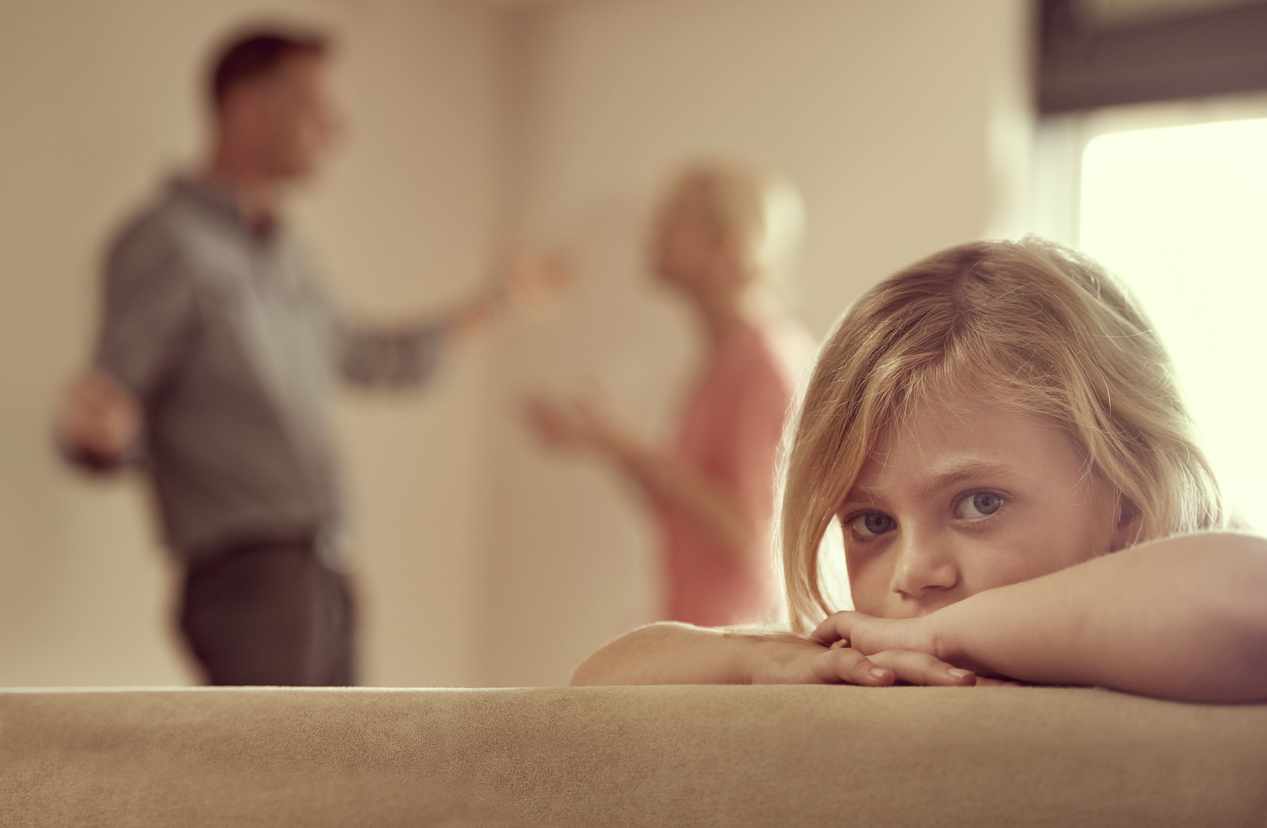 20 December 2021
Domestic abuse is expected to rise over Christmas and New Year, but men who worry the holiday season could trigger them to be abusive at home can now find help. Barnardo's, who are partners on the REPROVIDE study, are offering men a 23-week support programme designed to change abusive behaviour and make families happier, safer places.
A growing number of men have begun referring themselves to the programme in recent weeks and Barnardo's is keen to hear from others ahead of the festive season which traditionally sees a spike in domestic abuse.
REPROVIDE is a National Institute for Health Research (NIHR) funded project looking at how men can be helped to turn away from abusive behaviour. Those taking part have one-to-one support and join group sessions averaging eight to 10 men.
Michael Hammond, who manages the service for Barnardo's, said: "REPROVIDE has been life changing for many of those who have taken part. It's a safe space where they can be open and get the support they need to change their behaviour.
"We understand it takes courage to come forward and there can be a lot of anxiety about joining a group. But there is no judgement, it's about helping men to understand their emotions and change their behaviour.
"Because it's a rolling programme there are always men in the groups who have been with us for some weeks or months and can support the newcomers. That peer support is critical."
The research project is being run over two years and is expected to involve 90 men, around half of whom have already referred themselves or been referred by their children's social worker, police or probation or through the Respect help line. Some have been encouraged to seek help by partners.
Men have a confidential telephone discussion to see if they meet the criteria and then complete an online assessment. Two thirds are then allocated to a Reprovide group and the third to a control group so researchers can compile evidence on the impact of the sessions. The research will be used to inform future approaches to preventing domestic abuse.
There are currently no waiting lists and if allocated, someone can join a group within about three weeks. The partners and ex partners of those who join Reprovide receive support from a woman's safety officer and there is support for children available. The men can get signposting to specialist help with issues such as mental health.
Michael said: "Christmas and New Year are times when domestic abuse increases and the victims of that abuse can decide that something has to change. We hope men will think about whether they should take action now to prevent abuse. That decision could mean the difference between them saving their family or losing it.
"For those whose family has already broken down, REPROVIDE can help them regain contact with their children, rebuild relationship with them and repair damage. For some of those on the course its about having healthy future relationships."
For many of the men their own negative childhood experiences have influenced their adult relationships, something which is explored on the course. They also consider men's image in society, learn how to manage powerful emotions, understand sexual consent and recognise good and bad relationships.
Anyone interested can find out more from Barnardo's and University of Bristol. Call or text 07976 225462 or 07870 376548 or email reprovide-men@bristol.ac.uk.
Simon's story
When Simon* was separated from his children for 15 months he found it "devastating". Now the dad of two is encouraging other men to seek help before they too have to face family breakdown due to domestic abuse.
"I lost everything because I simply didn't recognise the impact I was having on my family," he said. Simon has a simple message to any man who thinks they may have a problem with anger or abusive behaviour in the home – "Do something before it's too late."
Now in his thirties, he recognises that he was in a downward spiral for the last four or five years of his 10-year marriage. While not excusing his own behaviour, he says he was struggling with his own mental health and the strains of losing a child and his job.
"It was paralysing, I knew I had problems but couldn't do anything about them. I was handling things poorly. I can remember travelling home feeling very positive and thinking about how much I loved my family, but as I came through the door I would see the mess and everything changed.
"I would start shouting and it happened a lot. Sometimes I just took myself off but it was just masking my problems, it made things worse," said Simon.
He says he was unable to see the impact his behaviour was having on his wife. "I never hurt her physically but she could see the anger in my face and it got to the point when she didn't know what was going to happen. I had no awareness of how negative it was," he said. Even now he does not know what impact it had on his two young children.
Simon recalled when he was physically abusive towards his son, "I shook him when he was five years old, and pushed him back onto his bed, and on another occasion, I kicked him. At the time I felt unable to manage my son's behaviour, and I didn't think this was abusive," he said.
As a result of attending Reprovide, Simon has reflected on the impact that this abuse will have had on his son who must have been very frightened, as well as the impact on his wife, who would have been left scared by Simon's abuse, not knowing what might happen next.
He is ashamed of the day he refused to take his wife to hospital after his youngest child had an accident in the home. He didn't think a hospital visit was necessary and left his wife had to make her own way there. Looking back on the incident Simon says it showed how things had deteriorated. "In the past we would act as a team when our child was ill," he said.
He realised he had to do something and spent many months researching how he could get help, going on an anger management course, trying cognitive behaviour therapy and working with a family counsellor. His GP was supportive and put him in touch with a health coach who referred him to the domestic abuse intervention programme Reprovide, run in Somerset and Avon by Barnardo's.
"I think I wore my wife down and she decided to leave, even though I had started to get help by then. I just wish she had taken on board what I was trying to do," said Simon.
"I was really thankful to get on the Reprovide course, although nervous too. Covid delayed the start and I was dealing with my marriage breakdown, but my Barnardo's worker checked in with me every week in the run-up to the course and I felt supported.
"There have been some difficult weeks during the course but without them I wouldn't have got to the bottom of things. Putting myself in the shoes of my wife and children was what I needed to get me out of myself and stop being so self-indulgent. I had to take a good look at myself.
"Some of the guys on the course were still in relationships, still living with their families. I felt I had already lost everything when I began Reprovide, but I've had access to my children three times since June and I now realise that's a positive step. I am slowly regaining ground with them, and I hope those access visits will increase next year."
Like all the men on the 23-week course he has taken part in group sessions and received one-to-one support.
"I can't recommend Reprovide enough. At the start I was anxious about taking part in group sessions, but they have been vital. I've learnt that other people have had the same experiences and they have shared how they dealt with things, that's given me some real lightbulb moments. We all support each other and I've received a lot of empathy from the other men, especially about not seeing my children.
"At the start I couldn't accept where I was and the effect I had been having on my family, I would just make excuses. Now I can explain what and how things happened.
"I've always believed myself to be a sympathetic and empathetic person, but I hadn't been with my own family. I have done this course to become a better dad and for the sake of any future relationships I might have.
"It's still hard seeing the children sad when it's time for me to leave after a visit, but I am better able to deal with emotional times now. Things are moving in the right direction and I'm able to be a dad again, by putting them first."
*Name has been changed
Further information
About Barnardo's
Last year more than 358,000 children, young people, parents and carers were supported by Barnardo's through more than 800 services across the UK, such as young carers, care leavers, foster carers and adoptive parents, training and skills or parenting classes.
We work to transform the lives of the UK's most vulnerable children and every year we help thousands of families to build a better future. But we cannot do it without you.
Visit www.barnardos.org.uk to find out how you can get involved. Registered charity No. 216250 and SC037605
About the Centre for Academic Primary Care, University of Bristol
The Centre for Academic Primary Care (CAPC) at the University of Bristol is a leading centre for primary care research in the UK, one of nine forming the NIHR School for Primary Care Research. It sits within Bristol Medical School, an internationally recognised centre of excellence for population health research and teaching. Follow us on Twitter: @capcbristol.
About the NIHR
The mission of the National Institute for Health Research (NIHR) is to improve the health and wealth of the nation through research. We do this by:
Funding high quality, timely research that benefits the NHS, public health and social care;
Investing in world-class expertise, facilities and a skilled delivery workforce to translate discoveries into improved treatments and services;
Partnering with patients, service users, carers and communities, improving the relevance, quality and impact of our research;
Attracting, training and supporting the best researchers to tackle complex health and social care challenges;
Collaborating with other public funders, charities and industry to help shape a cohesive and globally competitive research system;
Funding applied global health research and training to meet the needs of the poorest people in low and middle income countries.
NIHR is funded by the Department of Health and Social Care. Its work in low and middle income countries is principally funded through UK Aid from the UK government.