View all news
Domestic violence: new study will examine programme for male perpetrators of abuse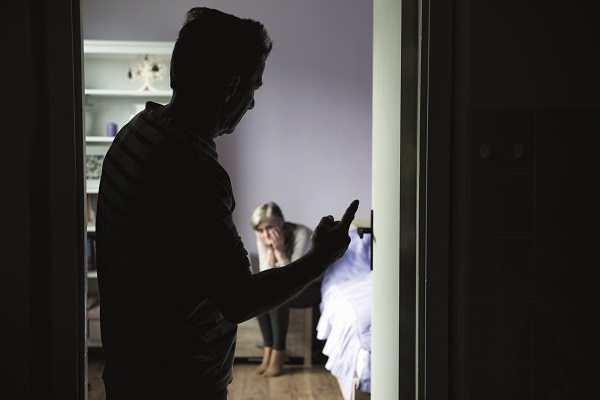 1 May 2019
A new study, led by the Domestic Violence and Health research group at the University of Bristol's Centre for Academic Primary Care, will examine how a behaviour change programme for men who cause harm to their partners, ex-partners and children works, and how the men account for and explain their behaviour.
The team want to identify the best ways to work with men so that they can find better ways to support them to change their behaviour. The study will enable them to look in detail at how domestic abuse programmes work and will be valuable for improving and developing future programmes.
They will collaborate with experts who develop and deliver domestic abuse programmes and researchers doing similar work in Finland. Members of the public affected by domestic abuse and men who have completed similar programmes themselves will advise on the project.
The National Institute for Health Research funded study will involve analysing video and audio recordings of weekly group sessions run by facilitators with the men. The data has been collected as part of another research study called REPROVIDE. Also led by researchers at the University of Bristol, REPROVIDE has been running a community-based programme for men who are abusive towards female partners, ex-partners and children. The aim of the REPROVIDE programme is to help the men to understand and change their behaviour.
It is normal practice for domestic abuse programmes to be videoed as this enables facilitators and their managers to improve their practice. The filming is done sensitively, and the camera is usually trained on the facilitators rather than group participants themselves.
The study will complement the large and growing body of research work on domestic violence and abuse carried out by researchers at the University of Bristol.
Dr Helen Cramer, from the University of Bristol's Centre for Academic Primary Care, said:
"Although programmes to reduce domestic abuse are being delivered throughout the UK, there is still a great deal that we don't know about intimate partner abuse or how programmes to address this behaviour actually work in practice.
"So much research effort goes into collecting data that we sometimes don't have enough time to examine all of it in depth. Having the dedicated time to look closely at this video and audio data and examine how these groups work is a rare opportunity.
"The study will hopefully give us insight into how men explain their abusive behaviour to themselves and others, as well as concrete examples of group facilitation to help train future and current group facilitators.
"The findings could help increase the likelihood of men engaging in behaviour change programmes and, as a result, becoming less abusive."
Project partners are the University of Leeds and University of Jyväskylä in Finland. The researchers will also be collaborating with Respect, a national domestic violence charity which sets standards to ensure safe, effective, accountable interventions with perpetrators of domestic violence and abuse, and works with male victims and perpetrators, and Next Link, a Bristol-based domestic violence charity which supports survivors of domestic abuse.
Health effects of domestic abuse
Domestic violence and abuse increase the risk of long-term conditions, especially mental health problems such as depression, anxiety disorder, post-traumatic stress disorder, and alcohol and substance misuse. Children affected by domestic abuse are at increased risk of mental health problems, poor school achievement, externalising and internalising behaviour, have poor adult mental health and increased risk of perpetrating or experiencing domestic abuse as adults.
Anyone can be a victim or perpetrator of domestic abuse although victims are more likely to be women, and perpetrators more likely to be men.
Further information
This independent research is funded by the National Institute for Health Research (NIHR) under its Research for Patient Benefit (RfPB) Programme (Grant Reference Number PB-PG-1217-20027). The views expressed are those of the author(s) and not necessarily those of the NIHR or the Department of Health and Social Care.
About the Centre for Academic Primary Care
The Centre for Academic Primary Care (CAPC) at the University of Bristol is a leading centre for primary care research in the UK, one of nine forming the NIHR School for Primary Care Research. It sits within Bristol Medical School, an internationally recognised centre of excellence for population health research and teaching. Follow us on Twitter: @capcbristol.
About the National Institute for Health Research
The National Institute for Health Research (NIHR) is the nation's largest funder of health and care research. The NIHR:
funds, supports and delivers high quality research that benefits the NHS, public health and social care
engages and involves patients, carers and the public in order to improve the reach, quality and impact of research
attracts, trains and supports the best researchers to tackle the complex health and care challenges of the future
invests in world-class infrastructure and a skilled delivery workforce to translate discoveries into improved treatments and services
partners with other public funders, charities and industry to maximise the value of research to patients and the economy.
The NIHR was established in 2006 to improve the health and wealth of the nation through research and is funded by the Department of Health and
Social Care. In addition to its national role, the NIHR commissions applied health research to benefit the poorest people in low- and middle-income countries, using Official Development Assistance funding.
This work uses data provided by patients and collected by the NHS as part of their care and support and would not be possible without access to this data. The NIHR recognises and values the role of patient data, securely accessed and stored, both in underpinning and leading to improvements in research and care. www.nihr.ac.uk/patientdata