View all news
The Lancet: Call for the relaxation of visa restrictions on doctors wishing to contribute to development of health care in Palestine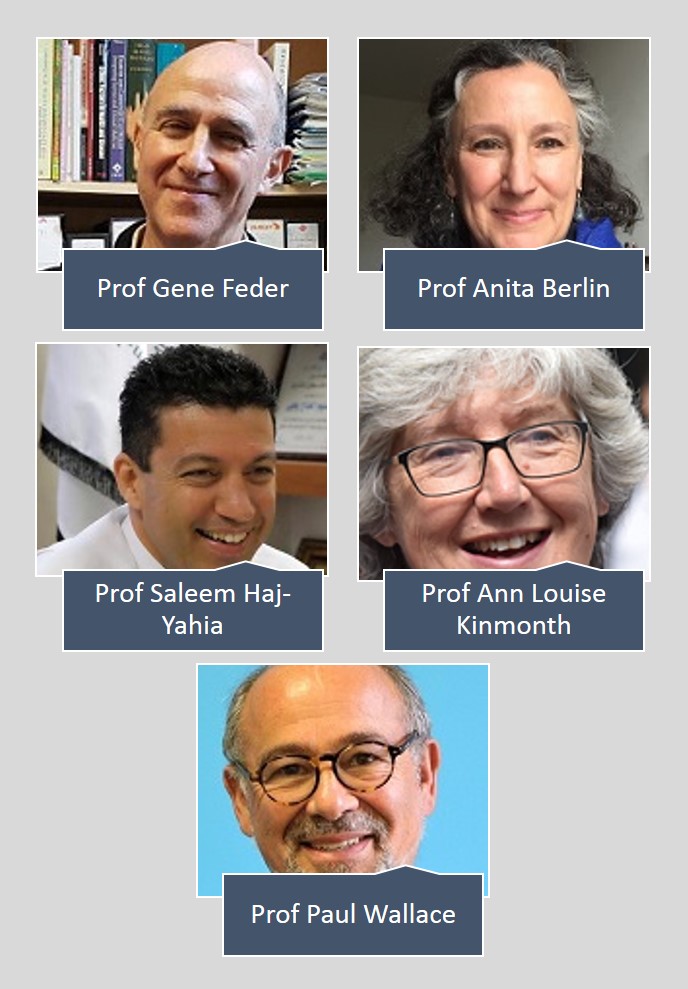 Press release issued: 21 March 2019
Visa restrictions imposed by the Israeli authorities on doctors in the Palestinian diaspora, and on other international clinical academics wishing to travel to Palestine to share their expertise, are having a serious impact on the further development of Palestinian health care, according to senior medics in a letter published in the Lancet today.
A group of four leading British primary care professors and the internationally distinguished heart surgeon and Dean Emeritus of An-Najah National University Hospital, Professor Saleem Haj-Yahia, are appealing to Israeli doctors and clinical academics, and other medical leaders to join them in calling for a relaxation of the visa restrictions.
The restrictions have particularly affected Palestinian medical schools, all of which are located in Zone A to which Israelis are banned from travelling. This is an obstacle to the development of clinical services, education and research, the letter's authors say.
All authors are members of the Foundation for Family Medicine in Palestine, a charitable social enterprise which has been supporting the development of clinical and academic capacity in family medicine at An-Najah National University since 2012.
Professor Paul Wallace, Professor Emeritus Primary Care at University College London and Chief Executive Officer of the charity, said: "For the last six years the Foundation for Family Medicine in Palestine has drawn on the voluntary services of leading experts from the UK and elsewhere, with measurable impact on the expansion in Palestine of academic and clinical training in family medicine. That training helps improve the quality of health care for the people of Palestine. However, as our letter points out, this can only be achieved by international cooperation and goodwill.
"It is vital that political considerations do not interfere with this important work, and we sincerely hope that our colleagues will answer our call to appeal for the relaxation of visa restrictions, and that these in turn will be met by a sympathetic response from the Israeli authorities."
Gene Feder, Professor of Primary Care at Bristol Medical School and honorary secretary of the Foundation's executive group, said: "We are appealing for a solidarity between clinical academics that transcends political differences, enabling Palestinian medical schools and health care services to further develop their capacity to provide comprehensive expert medical care to their population."
Correspondence:
'Palestinian health care is a global responsibility' in The Lancet. Authors: Gene Feder, Anita Berlin, Saleem Haj-Yahia, Ann Louise Kinmonth, Paul Wallace
Further information
List of authors as per the letter:
Gene Feder OBE MD FRCGP
Professor of Primary Health Care
Bristol Medical School
Anita Berlin FRCGP EdD
Professor of Primary Care Education & Head of Community-Based Medical Education
Barts & The London School of Medicine & Dentistry
Saleem Haj-Yahia. BSc. MD FRCS (ad eundem)
CEO & Dean Emeritus
Professor of Cardiothoracic & Transplant Surgery
An-Najah National University Hospital
Ann Louise Kinmonth CBE FMedSci
Emeritus Professor of General Practice
University of Cambridge
Paul Wallace FRCGP FFPHM,
Emeritus Professor of Primary Care
University College London