View all news
MRC funding awarded for scoping study to assess innovative telecare service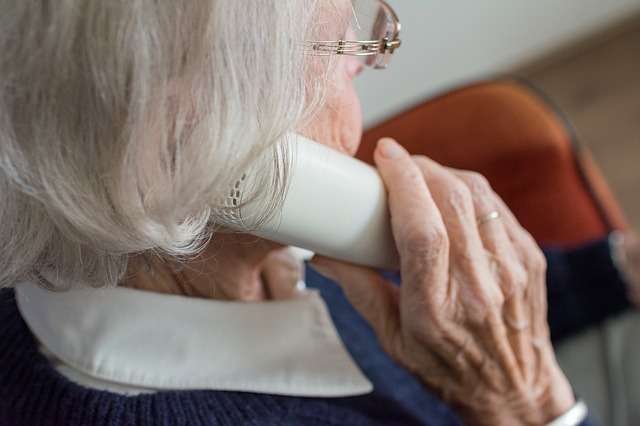 10 May 2018
Dr Ben Davies from the Centre for Academic Primary Care and Population Health Sciences at the University of Bristol has secured 'Proximity to Discovery' funding from the Medical Research Council (MRC) to support a scoping exercise to assess the impact of the Social Careline service in elderly and vulnerable communities.
Social Careline provides an innovative telecare service delivered through a web application that enables care messages to be delivered to the vulnerable in the community. It is a light-touch, low-level care provision, with interactive reassurance, and a social care response action triggered by the care recipient should they need it. Messages can be tailored to the needs of the care recipient in their own homes.
The study, a collaboration between Dr Davies, Social Careline and the Elizabeth Blackwell Institute, will scope the service's clinical benefit, as well as how it might enable the elderly and vulnerable to live independently for longer and prevent unnecessary admissions to hospital.
The impact of the service will be investigated through discussion groups with key stakeholders, including NHS care commissioners, social care practitioners, community nursing teams, frailty response groups, clinicians and clinical leads for urgent care.
Dr Davies said: "This funding is supporting the exploration of how an existing technology, such as that offered by Social Careline, could help patients and carers in the community, and the care services providing support and treatment. Academic and industry collaborations are a fantastic opportunity and have the potential to speed up the appropriate application of technology in healthcare".
For more information about the project, contact ben.davies@bristol.ac.uk.
Further information
About the Centre for Academic Primary Care
The Centre for Academic Primary Care (CAPC) at the University of Bristol is a leading centre for primary care research in the UK, one of nine forming the NIHR School for Primary Care Research. It sits within Bristol Medical School, an internationally recognised centre of excellence for population health research and teaching. Follow us on Twitter: @capcbristol.