View all news
University football team on top form as they tussle for league title
23 November 2022
It's neck and neck in the title race as the University of Bristol Women's Football Club (UBWFC) 1st XI go into a crunch match.
The on-form side have lost just one of their seven games this season and host league rivals Cardiff Metropolitan University at 7.45pm on Wednesday, with their confidence sky-high.
After a disappointing 1-nil loss away to Essex last week the 1st XI are joint top with the Welsh side.
UBWFC beat Cardiff Met in the away fixture in October. They hope to attract a noisy home crowd to Coombe Dingle Sports Complex to push them over the line again on Wednesday.
"It's a real six pointer," said Lizzie Moisan, club captain and 1st XI right back. "We've got a really strong team with some really talented players – so I think we can do it."
After the clash both sides have just two games left before the league finishes. After Christmas, they face fresh challenges as the BUCS (British Universities and Colleges Sport) football cup kicks off.
UBWFC 1st XI's stellar season has seen a 6-0 win over the University of South Wales, a 5-0 win over Portsmouth and a heroic 3-2 win over Bath, in which they came from 2 behind at half-time.
The side play a high pressing game in a 4-3-3 formation, with two wing backs and the midfield in a triangle. Striker and Medicine student Marita Clarke has bagged multiple hattricks this season, even scoring four in one game.
UBWFC play weekly and can train up to six times a week. They were bolstered this year by the University's biggest ever preseason, which involved 700 student athletes.
UBWFC 1st XI captain and Liberal Arts student, Stella Gandee Morgan*, said: "It's been a phenomenal season so far and the squad has really grown together.
"We've beaten every team in the league this season and there's no reason we can't go out and do it again on Wednesday, especially with the home advantage."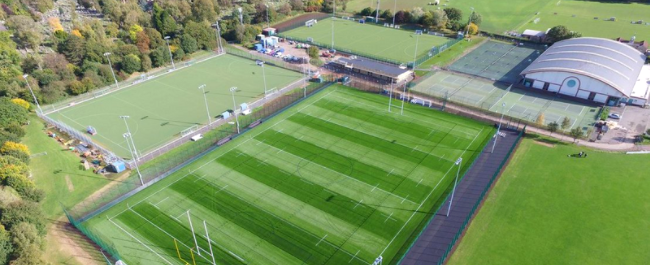 Last year the club had around 80 players, this year they have 130. The rise in numbers mean they now field five teams – with space for everyone from absolute beginners to high-performance athletes like the 1st XI.
When not playing football, the team are often together watching football or on socials.
Lizzie, who studied for a Law undergraduate and is now doing a Master's of Research in Security, Conflict and Human Rights, said: "Last year saw a lot of structural changes in the club, this year we are more bonded than ever and that's really helped our performance.
"We had a massive new cohort of players this year. The Euros helped, but women's football has just been boosted all over the country over the past few years, and we're now starting to see that at the university level."
What would her message be to students thinking of joining the club?
"Give it a go! There's no harm in trying a new sport – and specially football, because everyone is just going to be so lovely and so inclusive," she said.
Further information
* Lizzie is club captain with oversight over all of the teams. Stella is captain of the first team.