View all news
University of Bristol celebrated for contributing to the UK's creative excellence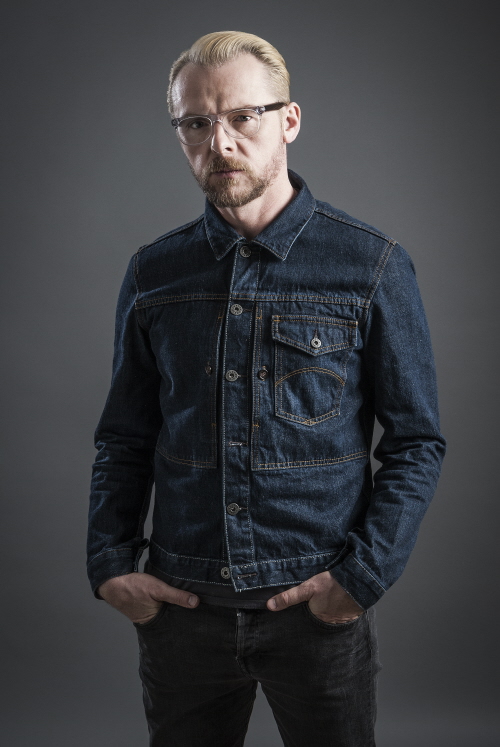 13 January 2022
Hollywood actor Simon Pegg and children's author Julia Donaldson are among the University of Bristol's famous alumni recognised as the country's greatest creative minds in a new campaign to showcase the creative talent nurtured at UK universities and encourage the government to support creative courses.
Simon and Julia are among many other household names to have studied at Bristol, and mentioned as part of a new Universities UK (UUK)-led Creative Sparks #MadeAtUni campaign to raise awareness of the contribution made by universities in championing creative talent, and to remind us of the creative sector's importance to society.
New research*, carried out for UUK as part of the campaign, shows UK parents are strongly in favour of university creative courses, with more than two thirds (69%) saying that creative courses are vital for powering the UK's creative industries and nearly two thirds (65%) saying that they benefit the UK economy, there are fears that this contribution could now be under threat, with two thirds (67%) of UK parents acknowledging that creative industries have suffered greatly as a result of the pandemic.
Alistair Jarvis CBE, Chief Executive, Universities UK said: "Universities are places where creative ideas flourish, where innovation happens, and where businesses employing thousands of people are started. They're where the nation's creative sparks are ignited."
Notable 'creative sparks' who have studied at the University of Bristol include Julia Donaldson CBE, who studied French and Drama at Bristol, and is a world-renowned author of over 120 books and plays for children and teenagers, including The Gruffalo. Simon Pegg, who studied Theatre, Film and Television, is now a household name through comedy series Spaced and blockbusters including Shaun of the Dead, Hot Fuzz and The World's End.
Other well-known creative Bristol talents include Hollywood actress Emily Watson, who studied English; comedians Matt Lucas and David Walliams, and actor Pearl Mackie, who recently appeared in Doctor Who, all studied Drama; the conservationist and broadcaster Patrick Aryee studied Cancer Biology; David Nicholls, one of the UK's most successful screenwriters and an internationally best-selling and critically acclaimed novelist, studied English and Drama; the late Ugandan poet Okot p'Bitek who studied Education in the late 1950s and Lizzie Mould, whose 'cool creation' while studying Chemistry at Bristol helped create environmentally-friendly snow developed for the Hollywood film industry. Thanks to a partnership between the University and Snow Business, the world's leading supplier of artificial snow and the creators of many famous snow scenes, Lizzie with the help of Dr Wuge Briscoe, a Senior Lecturer in Physical Chemistry at Bristol invented new environmentally-friendly non-toxic fluids that don't stain or leave harmful residues and could be pumped out of snow machines in the form of foam to create the effect of falling snowflakes.
Lizzie's cool creations in the form of Eco Flake and Pro Flake snow fluids have since been used in over 1200 productions including live events such as Glastonbury and movie sets all over the world, with the products now market leaders in non-toxic eco-friendly snow fluids. Snow Business are now working with Bristol's School of Chemistry to develop other articifical and non-toxic snow products for the film and music industry.
Other UK university Creative Sparks include:
Greg Davies – Brunel University alumni, comedian and actor
Keith Chapman – Norwich University of the Arts alumni, creator of Bob the Builder and PAW Patrol
Cressida Cowell MBE – University of Oxford alumni, author of How to Train Your Dragon
Laura Mvula – Birmingham City University alumni, musician
Roger Waters and Nick Mason, Pink Floyd – University of Westminster alumni, musicians
Ruth Wilson – University of Nottingham alumni, actress best known for The Affair, Luther, His Dark Materials, and Mrs Wilson
Nish Kumar – Durham University alumni, comedian and presenter
Krysty Wilson-Cairns – Royal Conservatoire of Scotland alumni, co-writer of BAFTA winning movie 1917
Lisa McGee – Queens University Belfast alumni, screenwriter of Derry Girls
Steven Knight – UCL alumni, writer and creator of BBC Two's Peaky Blinders
You can find out more about the UK's Creative Sparks here. You can also follow the campaign on Twitter and Facebook.
Click here to read the full list of Creative Sparks, or here to watch the campaign video, voiced by Greg James. You can even play the online game to see which 'Creative Spark' you are here.
Further information
Creative Courses at Bristol
For more information on studying creative courses at the University of Bristol's Faculty of Arts, please visit the Faculty of Arts webpage.
*Polling UUK research
Savanta ComRes interviewed 1,061 GB parents of children aged 18 or under online between 11 March and 15 March 2020, and a further 1,298 between 10 December and 21 December 2021. Data is weighted to be representative of all GB parents of children aged 18 and under by age, gender and region.
Universities UK
Universities UK is the collective voice of 140 universities in England, Scotland, Wales and Northern Ireland. Our mission is to create the conditions for UK universities to be the best in the world; maximising their positive impact locally, nationally and globally. Universities UK acts on behalf of universities, represented by their heads of institution.