View all news
Bristol graduate with Hollywood dreams releases first album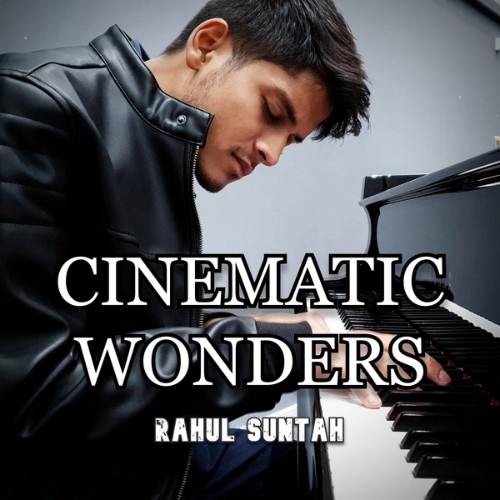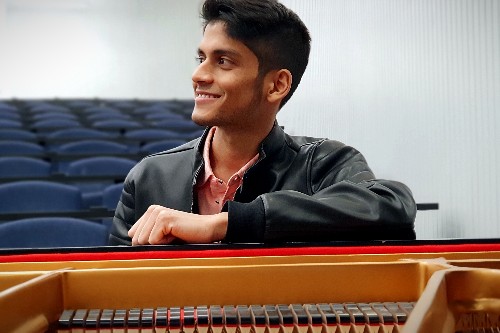 Press release issued: 20 December 2021
A recent Bristol graduate who has dreams of becoming a Hollywood composer has just released his first album.
Rahul Suntah's Cinematic Wonders is a varied collection of songs he wrote while studying at the University of Bristol.
He describes it as a "tribute to my passion for film scoring" and hopes one day to become a famous movie composer like his heroes John Williams, Hans Zimmer and Brian Tyler.
The album contains collaborations with students on his Masters in Composition of Music for Film and Television course, along with other students he met at Bristol with a passion for film-making and gaming.
Rahul said: "The album draws on lots of influences – classical, electronic and world music.
"I hope that it's a good way to showcase my versatility as a composer, as the songs could be used in comedies, actions or any other genre really.
"My writing process normally involves me sitting at the piano and getting inspired, but many of the tracks from this album came from experimenting with computer software, having ideas with friends and even writing straight onto sheet music."
Cinematic Wonders is available on Spotify, Apple Music, Amazon and other streaming sites now.
Rahul, who is from the Indian Ocean island nation of Mauritius, graduated from Bristol in September.
During his time at the University he produced Piano Stories, a five-song EP which he described as "the soundtrack to a space opera that is yet to be written".
In March, Rahul went viral with a video playing Mozart's Turkish March on a piano in the middle of a snowy street.
Rahul said: "Now I'm preparing for a concert in February at Manchester Cathedral. I'd like to build a career in the UK before moving to Hollywood.
"My dream is to be the next John Williams, I just think his melodies are so memorable, or Hans Zimmer, for his amazing ability to blend classical and electronic music."
Find out more about Rahul and his new album here.