View all news
Public health action following two confirmed cases of Meningitis B at University of Bristol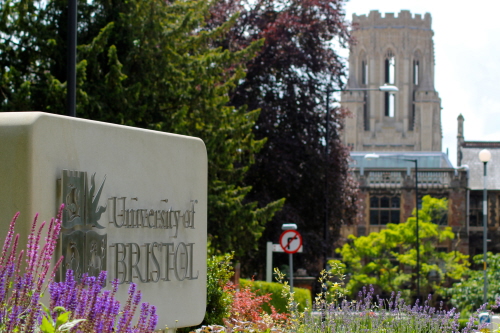 8 November 2018
Public Health England (PHE) is working closely with the University of Bristol following two confirmed cases of Meningitis B in two students at the University.
Both students, who are friends, have been receiving treatment in hospital in Cardiff and are recovering well.
PHEs health protection team has worked with the University to identify close contacts of the cases (students who share the same accommodation). Antibiotics and vaccination have been arranged for these close contacts as a precautionary measure to reduce the risk of any additional cases.
PHE has also provided information to remind students and staff of the signs and symptoms of meningococcal infection, which can cause meningitis and septicaemia.
Other people in the wider university setting are not considered to be at increased risk of developing meningococcal disease so there is currently no need to take any specific action or change the university routine for students and staff.
Meningococcal bacteria are carried in the back of the throat of about one in ten people at any one time, but only very rarely cause illness. Most people who carry the bacteria become immune to them. The bacteria do not spread easily and only those who have had close prolonged contact with the person, normally family members, or those sharing the same accommodation (such as a shared kitchen/bathroom) are at a slightly greater risk of getting ill.
Fiona Neely, Consultant in Health Protection at Public Health England South West, said: "We understand that there will be concern among students, staff and parents following these cases, and we are following national guidelines in implementing control measures such as eliminating carriage in close contacts to reduce spread of infection.
"It's important to reassure all concerned that apart from the very close contacts that are being offered antibiotics and vaccination, there is no need for a wider group of students or staff to take antibiotics or be vaccinated.
"The best advice remains for everyone to be aware of and alert to the signs and symptoms of meningitis and septicaemia, especially students and their parents. Early recognition of meningitis and septicaemia symptoms can greatly improve the outcome of the disease. If anyone is feeling unusually unwell, and displaying the symptoms of meningitis or septicaemia, they should contact their GP surgery immediately or call NHS 111.
"We urge students to look out for your housemates as symptoms of meningitis can look a lot like a hangover – so it's important to be vigilant for anything out of character. We would also urge students to register with the Students' Health Service and to take up the offer of the MenACWY vaccine which is available to students as part of the routine vaccination schedule for this age group."
More information about meningitis and the symptoms can be found on the NHS Choices website or from the Meningitis Research Foundation.
We would urge any students who are unwell and recognise any of the symptoms described on these websites to contact their doctor urgently or call NHS 111.
The University holds the Meningitis Awareness Recognition Mark (MARM) from leading charity Meningitis Now. This award is given to institutions who have shown an understanding of this complex disease, who promote vaccination, help students and staff understand the symptoms and signs, and have shown that they are prepared to work with external experts if a member of the University community is ill.
Further information
The Men ACWY vaccine for teenagers was introduced in 2015. Since then the vaccine has been offered to pupils in Year 9 in schools, with a catch up campaign being rolled out for older pupils (Years 10 – 13) and university 'freshers' up to the age of 25. If students are in these age groups and are unsure if they have had the vaccine they should contact their GP surgery.
There are a number of groups of the bacteria that cause meningococcal infection. The MenACWY vaccination programme gives protection against four of them: A, C, W, and Y. The MenACWY vaccine does not protect against the MenB group and the MenB vaccine is currently offered to babies up to the age of 2 as part of their routine immunisation schedule. It is not offered to other age groups through the routine schedule at this time. Queries about the MenB vaccine can be discussed with GP surgeries or one of the meningitis charities.
Signs and symptoms of meningococcal bacteria are as follows:
Meningitis
Fever
Vomiting
Severe headaches
Stiff neck
Dislike of bright lights
Joint/muscle pain and difficulty weight bearing
Septicaemia
Fever
Vomiting
Bruising rash
Rapid breathing
Cold hands and feet
Not all these signs and symptoms may show at once, but someone with this illness can become very ill. Diagnosis in the early stages can be difficult. The early signs can be like bad 'flu' symptoms and teenagers sometimes present with atypical symptoms such as gastroenteritis or joint pain. Students and their parents should be WATCHFUL and use their instincts.
The illness may progress over one or two days but it can develop very rapidly, sometimes in a matter of hours.
More information about meningococcal disease can be found on NHS Choices.
Information is also available from the following: