View all news
Where would we 'bee' without pollinators?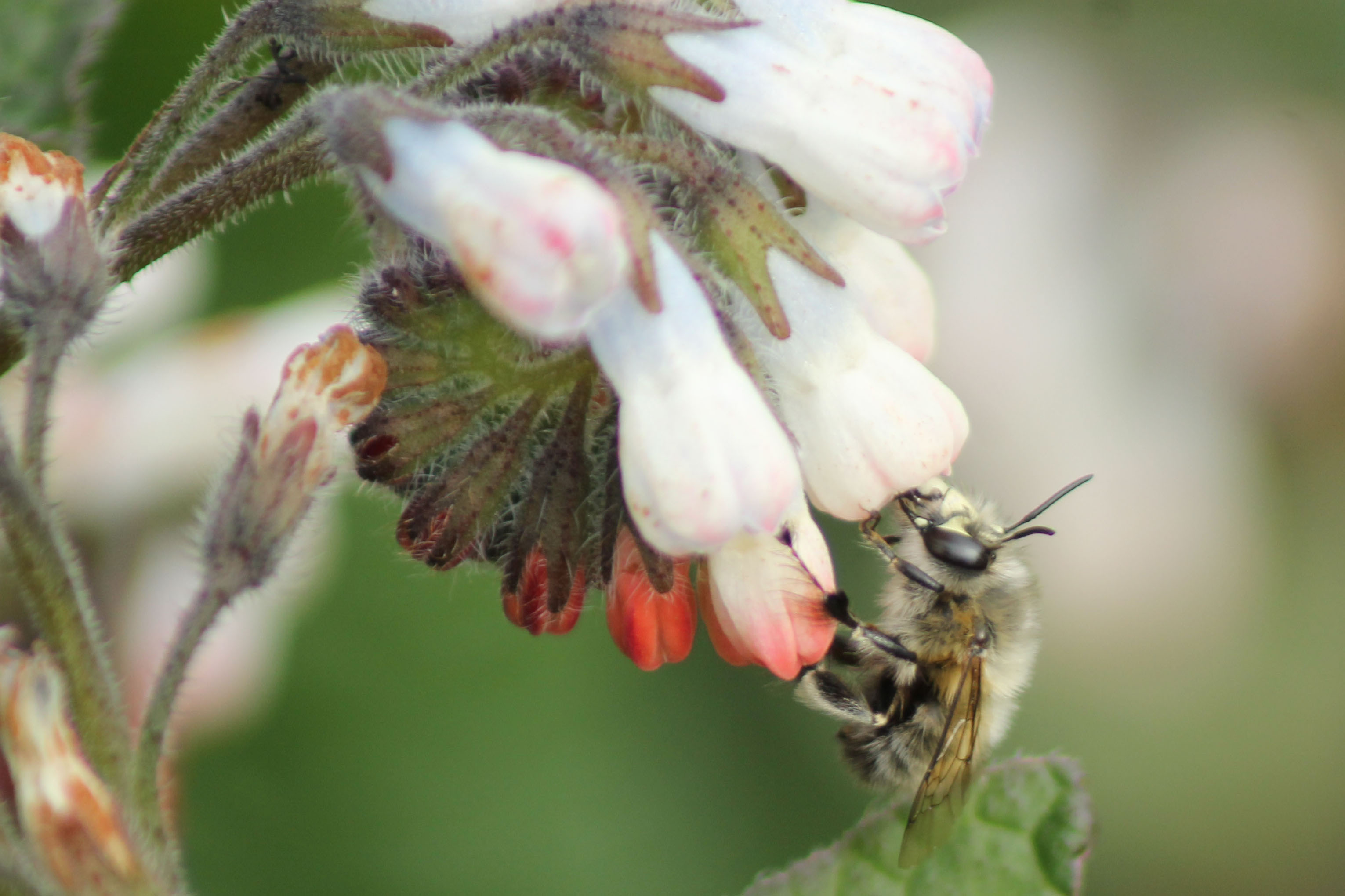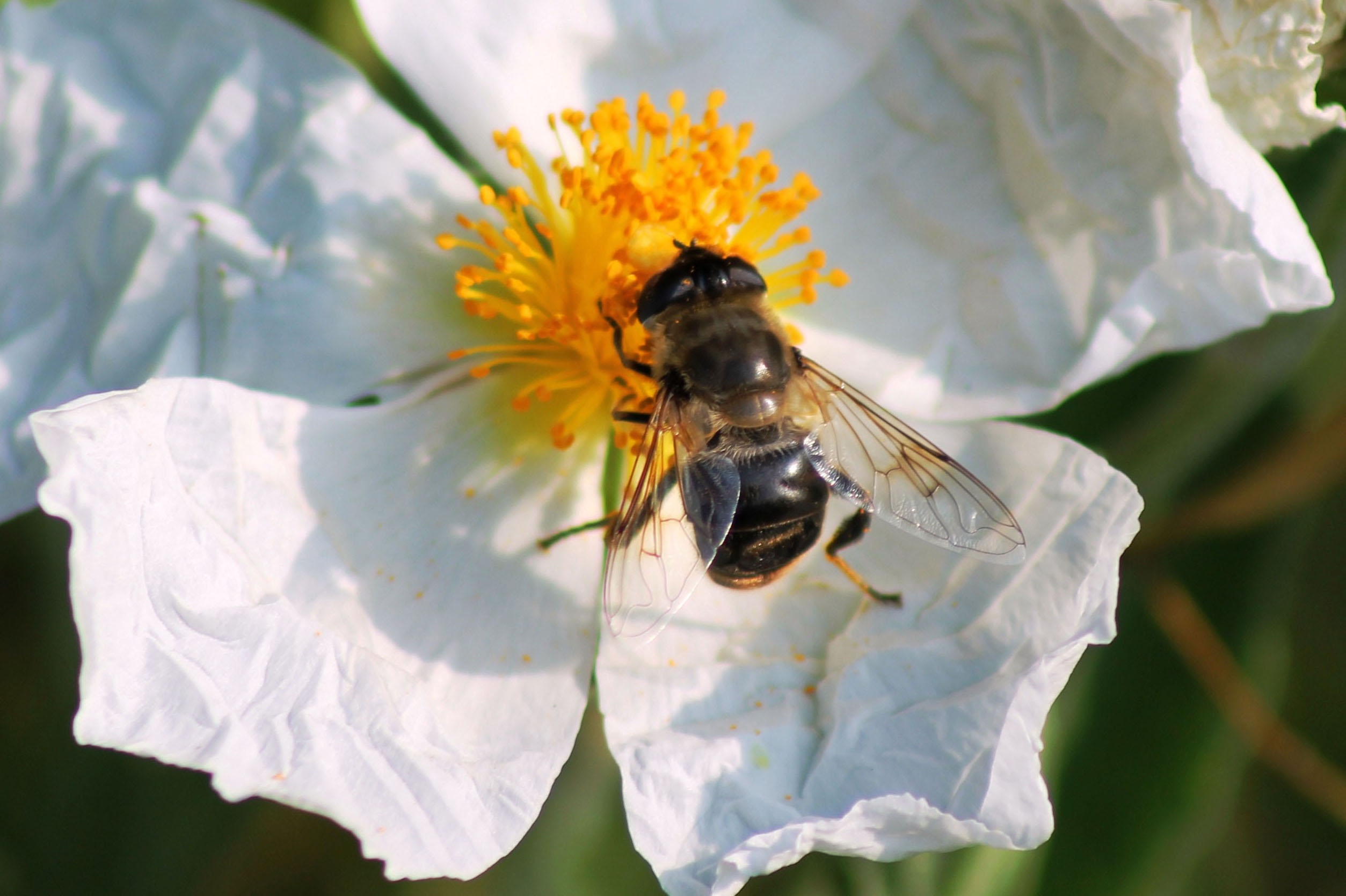 Press release issued: 31 August 2018
Without pollinators there would be no strawberries, apples and chocolate. At this weekend's Bee Festival at the University of Bristol Botanic Garden people will be able to find out how they can help bees and other vital pollinators or learn about growing fruit and vegetables. The Festival will also celebrate the 90th anniversary of the Avon Beekeepers Association Annual Honey Show.
Visitors to this year's Bee and Pollination Festival [Saturday 1 and Sunday 2 September] will discover all that is happening in the bee world including the threat of the Asian Hornet, the debate about whether to feed bees in heatwaves and how gardeners can help bees and other pollinators to survive and thrive.
The Garden will welcome to the Festival for the first time a community food-growing project. Feed Bristol is Avon Wildlife Trust's six-acre outdoor learning hub and native wildflower nursery, which champions conservation and ecology in a productive food growing setting to inspire people to act to create a nature rich city.
Matt Cracknell, Project Manager, said: "We demonstrate the value of nature through ecological land management and wildlife gardening to enhance biodiversity. The site provides a unique and inspiring setting to support well-being, outdoor education and social enterprise. We promote a holistic people centred ecological systems approach so that food growers, schools, communities and businesses can create places where people and wildlife thrive."
A major part of the Festival will be the series of talks by international experts. Clara Montgomery, a PhD researcher from the University's School of Biological Sciences, who will discuss whether bees dream of electric flowers, said: "Bumblebees generate a positive static electric charge as they fly along. When they approach flowers, the difference in electric charge between the bee and the flower creates an electric field that can cause pollen to jump through the air. This can potentially allow pollination to occur without the bee having to land on the flower.
"Bees use a large variety of senses to locate the best flowers, most commonly sight and smell but also a load of senses we don't have. One of the things they can sense is the electric field around a flower. When they get close to a flower this electric field causes the bees hairs to stand on end. The electric fields around flowers might help the bees decide which flowers to visit and help them make foraging decisions."
The latest news on the threat of the Asian Hornet will be discussed by Colin Lodge who will speak about the Asian Hornet Action Teams (AHAT). While this intruder is smaller than the UK's native hornet and poses no greater risk to human health than a bee, it does however, pose a risk to honey bees.
The National Bee Unit has confirmed a sighting of the Asian hornet in June in the Bury area of Lancashire. It was spotted by a member of the public in a cauliflower, which has since been traced back to Boston, Lincolnshire.
Another newcomer to the Festival will be skep maker and storyteller, Chris Park, who lives and works on organic farmland and keeps bees, some of the colonies being housed in traditional bee skeps and log hives. Chris is a professional storyteller and lecturer on honey bees, beekeeping history, heritage, folklore and mythology.
Nick Wray, Curator of the Botanic Garden, said: "The annual Bee and Pollination Festival brings together researchers and public in an environment where they can share their experiences and knowledge of the importance of insect pollination. We are delighted to host the Avon Beekeepers in this their 90th Annual Bristol Honey Show, which combined with the University researchers will make for a unique experience for visitors."
A selection of other exhibitors include: School of Biological Sciences; Wanborough Herb Nursery; Tynings Climbers [Royal Horticultural Society (RHS) gold medal winners]; Bee Depot; Bristol Naturalists Society; Friends of the Downs and Avon Gorge; Kelvin Bush Orchids; Writhlington School Orchids; Mad Apple Cider and Bees for Development.
Demonstrations will range from beekeeping techniques and the workings of a live hive, to learning how to build bee skeps and weave enchanting willow sculptures. There will be a potted fruit orchard and a beehive in the vegetable beds alongside the reflective pool and marquee. Members of the public will be able to visit the glasshouses, home to the Giant Amazon Waterlily, tropical fruit, medicinal plants, orchids, cacti and the unique Sacred Lotus collection.
Visitors will also be able to see 'The Impossible Garden', a unique set of new experimental sculptures inspired by visual phenomena and created by international artist, Luke Jerram.
The Bee and Pollination Festival will take place at the Botanic Garden at The Holmes, Stoke Park Road, Bristol, BS9 1JG on Saturday 1 and Sunday 2 September 2018 from 10 am to 5 pm.
Admission is £5.50 (includes 50p gift aid donation) and is free to under 18s, Friends of the Garden, University of Bristol staff and ALL students. Free tours of the garden throughout the Festival. Refreshments.
Further information
About the Botanic Garden
The Botanic Garden has a strong evolutionary theme and cultivates over 4,500 plant species forming four core collections that illustrate plant evolution, plants from Mediterranean climates, useful plants and rare and threatened native plants to the Bristol area.
Star attractions include an amazing dell demonstrating the evolution of land plants including the dinosaurs' favourite plants: ginkgos, cycads, tree ferns, monkey puzzles and the Wollemi Pine. Other delights include the Chinese and Western herb gardens and an inspiring display of plants illustrating floral diversity.
Normal admission and opening times
The Botanic Garden is open from 10 am until 4.30 pm (except during weekends in November, February and March when opening times change to 10.30 am until 3 pm).
The Garden is open Monday to Friday and closed at weekends from December until the end of January.
From February until the end of November the Garden is open for seven days a week including bank holidays.
Admission is £5.50 (Gift Aid payment)* or £5.00 (non - Gift Aid payment); free to University staff and retired staff, Friends of the Botanic Garden, students and children under 18.
*The adult gate entry fee of £5.50 includes a 50p voluntary donation which UK taxpayers' can pay, allowing the Botanic Garden to benefit from a 25 per cent refund of tax from the government on each adult ticket.
Dogs (except registered disability assistance dogs) are not permitted in the Botanic Garden.
The garden is accessible for wheelchairs and mobility scooters with a designated path leading around the garden and glasshouses. Disabled toilet facilities are available on site and a wheelchair is available upon request from the Welcome Lodge.
Pre-booked guided tours of the garden for groups of ten upwards are available seven days a week. Please contact the garden for further information. There is a charge for the guide.
Directions to the Botanic Garden
From the city centre go to the top of Whiteladies Road, at the junction and traffic lights go straight ahead across Durdham Down towards Stoke Bishop. At the traffic lights go straight ahead and take the first turning on the right into Stoke Park Road, The Botanic Garden at the Holmes is 150 metres on the right.
Members of the public wishing to support the work of the Botanic Garden should join the Friends of the Garden. For more information go to the Friends of the Botanic Garden or contact Sue Beech, The Membership Secretary, email: membership@fubbg.co.uk